Underscore your key benefits – and proactively overcome objections – with sales videos that inform, inspire and persuade!
Sales is a competitive game – and video could be your secret weapon! Including video in your sales conversations is an amazing way to help educate your prospects about your products, inspire them about how they might be able to use them, and answer frequently asked questions at scale. Studies have repeatedly found that video is among executives' preferred learning tools, and that it can play a key part in helping them decide which products and services to buy.
Video can help you stand out from the crowd, supercharge response rates, set up more meetings. And, when it comes down to decision-making time, you can be sure you've done everything you can to leave a lasting impression that optimises the likelihood of making a sale.
Immunovites
d-Biotin 100mg- Explaining the benefits of d-Biotin.
Pink Fader
A Grammy nominated record production company.
Nord Safety
A cloud-based, all in one platform for HSEQ management.
Callyssa
A cloud-based personal assistant.
Vin Bon
Canada's largest amke your own wine retailer.
Kite
Explainer- Offering custom, branded merchandise to your audience.
Sales videos can be used to…
Reach out beyond your online channels and grab the attention of your audience, introduce yourself and your brand, and strike up relationships.
Give your audience all the information about what you have to offer, overcome their objections and inspire them to take the next step.
Making first contact with your audience can be difficult. A sales video can make the process easier by inviting them to check out your value proposition at a time that's suitable and convenient for them. Video, unlike a full sales conversation, can be initiated any time. Make that your strength!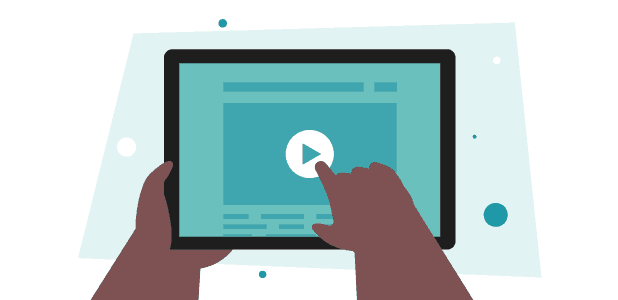 Video is consistent, scaleable and repeatable. Think about it. In a typical week, how many times do you have to explain the essence of your product or service – and how much of your time does that soak up? What if you could craft your perfect sales pitch, and then deliver it, consistently, time and again? Not only could it be more effective and engaging – you could automate a task that takes up huge swathes of your time. You could then use that time to focus on other revenue-generating tasks!
There are basically an unlimited number of ways you can use video in your sales process, but the bottom line is that, when they're executed correctly, they make an impact. Video is on the rise, but we still live in a world of text and aimless conversations. Presenting a slick video pitch to your sales prospects is a great way to engage them, hold their attention, increase understanding. Video can be your competitive advantage!
More than three-quarters of marketers say video has helped them increase sales.