Ecommerce Video Production
We create ecommerce videos that showcase your products, engage your audience through compelling storytelling, and drive higher conversion rates with a
more immersive shopping experience.
We've created 3,000+ videos for companies big & small…



What is an ecommerce video?
An ecommerce video is a video designed to grow and support an ecommerce business. Whether it's an explainer video that introduces who you are and what you do, or a product demo that takes your audience inside your product, video is a brilliant way to build brand awareness, develop trust and grow your business.
What types of video work well in ecommerce?
A wide range of video types can be used to grow ecommerce businesses.
Explainer videos are a great way to introduce a brand, product or concept.
A product demo video is a brilliant way to go 'beyond' screenshots and get people excited about your product.
eyond animated video, you can also use live action options like customer testimonials to get your potential customers enthused about how you can help them.
We all know it's a competitive online marketplace out there – so using lots of different types of ecommerce video content is a great way to mix it up and make an impact!
Why does video work so well for ecommerce websites?
Video is highly effective for ecommerce websites thanks to its engaging and immersive nature. It allows products to be showcased dynamically, providing customers with a clearer understanding of features, functionality, and size – which can all make them more likely to buy! Videos can also create emotional connections, building trust and credibility. They simulate real-life experiences, reducing uncertainties, and increasing purchase confidence. As a result, video enhances the overall shopping experience, leading to higher conversion rates and customer satisfaction.
What separates the best cyber security videos from the rest?
The best cyber security videos stand out due to a combination of factors. Clear communication, using jargon-free language, helps diverse audiences comprehend complex topics. Engaging storytelling, often with relatable scenarios, keeps viewers invested. And visual creativity, especially through animation, simplifies abstract concepts, boosting knowledge transfer and keeping important facts in the memory of the audience.
Ecommerce video examples
Take a look at a few of the ecommerce videos we've created for our customers.

It was such a pleasure to work with Wyzowl! During every stage of the project, they delivered amazing work that required very little revisions – saving time for the both of us! Thank you for making my life a little easier. I am so happy with my custom video and would most definitely recommend Wyzowl!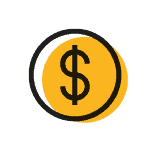 How much does ecommerce video production cost?
It really depends on the type of video you're looking to create. Simple, to-camera product demos are inexpensive and quick to produce but – without the right filming and lighting equipment – can send the wrong message about your products and your store. Animated ecommerce product videos can be much more effective. Think of your spending on video as an investment: you tend to get out what you put in!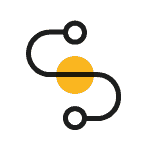 How long does it take to produce ecommerce videos?
Similar to the answer above, it really depends on what you're looking to get out of your video. We live in an a world where it's easier and quicker than ever to create video content yourself. But if you're looking to produce impactful digital content that really engages your audience, you can expect it to take a little longer. 4-8 weeks is a good ballpark figure to have in mind, although the actual timeframe depends on factors such as the number of revision rounds required during the video production process. Make sure you discuss turnarounds with your chosen ecommerce video production company!
Should I choose animated video or live action for my ecommerce store?
The decision between animated and live-action videos hinges on your product and brand. Animated videos suit tech products or intricate concepts, offering creative flexibility. Live action builds authenticity and trust, fitting products needing real-life demonstration. A mix can be effective, balancing engagement and authenticity to appeal to your audience and product specifics.
How – and where – can ecommerce videos be used?
Most people think of ecommerce videos being used on product pages to demonstrate features and usage. But they can also be part of marketing campaigns on social media platforms, enticing potential buyers. (They can even be used as video ads to broaden your reach!) Ecommerce video can be incorporated into email marketing to grab attention. Video-sharing sites like YouTube and Vimeo can host your videos – and leveraging these channels strategically enhances product visibility, boosts engagement, and can help drive traffic to your ecommerce website.
Did you know? 👀
🛍️ 89% of people say watching a video has convinced them to buy a product or service.
Get more great video marketing stats here.
We write and share all we know about video on our blog. Here are some articles related to ecommerce videos you might enjoy…
Since we started Wyzowl in 2011 we've had simple fixed pricing. Whether you're a startup or an enterprise, we've got a video production package that's right for you. Fill out the form below and we'll send a FREE info pack with everything you need to know about our service, straight to your inbox.
Ecommerce Video Production FAQs
Got questions about our service, us or how it all works? See a few of the most common questions we get below.
How do ecommerce videos impact customer experience?
Ecommerce videos greatly enhance customer experience in all their guises. An ecommerce product video can help them get inside the product and really understand it, so they can buy with greater confidence, understanding the key features. Explainer videos give customers a way to quickly learn about brands, products and ideas, and can actually be engaging emotionally, fostering trust and connection. Video is one of many ways to 'bridge the gap' between ecommerce and an in-store experience. This clarity and engagement lead to more informed purchasing decisions, heightened satisfaction, and increased loyalty, ultimately improving the overall shopping journey.
Are there specific video strategies for different e-commerce platforms, like Amazon, Shopify, or eBay?
Of course, each ecommerce platform has its own nuances and requirements. However the golden rules always apply – conciseness, quality and fun! If you let us know at the beginning of the product video production process, where you're looking to use your completed ecommerce product videos, we can help you tailor your content to platform norms and user behaviour.
Can you work with me on a series of videos – e.g. a range of product demos – on a retainer basis?
Absolutely, we can collaborate with you on an ongoing basis, producing videos in this kind of volume. We have extensive experience handling significant video projects and are fully equipped to accommodate a high volume of work. Let's discuss your requirements and goals so we can put together a retainer arrangement that aligns perfectly with your needs.
How can I evaluate the effectiveness of e-commerce videos in terms of conversions and sales?
To gauge e-commerce video impact on conversions and sales, analyse metrics like click-through rates, conversion rates, and time-on-page. Conduct A/B tests, comparing pages with and without videos. Track sales data pre and post video implementation. Collect user feedback on video influence. Assess engagement via social shares and comments. These measures collectively offer insights into video effectiveness in driving customer actions and boosting sales.
Can video boost SEO and online visibility?
The answer to this is definitely 'yes.' Search engines favour diverse and engaging content like videos, but beyond this, videos encourage longer on-page time, reduced bounce rates, and increased social shares. These are all healthy signals to send to search algorithms. When properly optimised with relevant keywords, titles, descriptions, and tags, videos can drive organic traffic, making them a valuable tool to improve overall online presence. And because you can use your videos off-site as well, on platforms like YouTube, ecommerce videos can definitely help you boost visibility of your products and your store.
Why choose Wyzowl?
With a decade of experience as an ecommerce video agency, we've honed our understanding of ecommerce videos (as well as working in countless other niches and industries). Our expansive portfolio spans a multitude of industries, a testament to our expertise. And a range of 5-star reviews from our satisfied clients underlines our commitment to excellence!
How to get started?
Interested in our ecommerce video production services? Get in touch and let's chat about your needs!