Health and Fitness Video Production
We create animated
health and fitness videos
that assist businesses in providing workout guidance, promoting wellness, and engaging audiences.
We've created 3,000+ videos for companies big & small…



What is a health & fitness video?
Quite simply, a health & fitness video refers to any video content designed to help health/fitness companies grow their business. It might take many forms, such as explainer videos going through health & fitness subjects, product demos spotlighting fitness apps, testimonials from satisfied fitness customers/clients, or tutorials showcasing specific exercises and routines. These videos are a brilliant way to engage potential clients, convey information effectively, and promote products or services within the health & fitness industry. Used correctly, video can help health & fitness companies attract viewers, explain what they do so that they become customers, then support them through their whole health & fitness journey.
Why do health and fitness marketing videos work so well?
Video has a special edge in the health & fitness sector. Unlike other forms of media, it brings exercises, products, tips, and success stories to life visually with movement. This helps simplify complex concepts, making health information more accessible and engaging. Whether demonstrating workouts or showcasing transformations, video's dynamic nature captivates audiences, creating a stronger emotional connection. This distinctive power of video helps health & fitness businesses effectively communicate and inspire action like no other media can.
What types of health & fitness videos resonate with audiences?
Health & fitness marketing videos that really connect with audiences are the ones that break it down in simple terms. Think easy-to-follow explainer videos, cool demos of fitness apps or gear, real stories from happy customers, and step-by-step tutorials for nailing those exercises. These videos aren't just informative – they build trust, spark interest, and offer a sense of inspiration about the change and transformation that your company makes possible!
What types of health & fitness businesses can benefit from video?
Just about any health & fitness business can benefit from using video! For example, health companies can create explainer videos about conditions and treatments. Fitness studios can create onboarding and tutorial videos for their members. Personal trainers can publish on-demand workouts and online exercise libraries, massively expanding their geographic reach. Fitness retailers can share reviews and demos of fitness gear, helping customers make the correct decisions. And nutritionists can share recipe videos and reviews of health supplements. Of course, each of these businesses can also use video in numerous other ways, too.
Health & fitness video examples
Take a look at a few of the health & fitness videos we've created for our customers.
We are very impressed with Wyzowl. Not only do they make a fantastic product, they also make the process easy and fun. We are incredibly happy with the video they made for us. More importantly we are amazed at their level of customer service and care. We are based out of the USA and somehow it did not feel like there was an ocean between us.
Kellie Warren – Dynamite Studio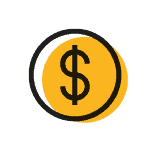 How much does health & fitness video production cost?
This depends on the type of video you're looking to create, and depends on other factors, too. Looking for animated video? We ran a research study which established the cost of a typical 60 second animated explainer video. Creating live action video has a much broader range in terms of pricing, although to get high quality video content from a professional studio, the cost might be broadly similar. The best thing to do is get in touch to get a clear idea of exactly how much you'll pay, and what you'll get in return from your chosen fitness video production company.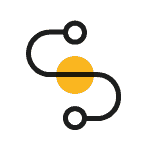 How can videos be integrated into fitness websites and apps?
Integrating videos into fitness websites and apps is straightforward. Using embed codes from video hosting platforms like YouTube, Vimeo, or Wistia, you can seamlessly add video content. These codes provide a snippet of HTML that you paste into the code of your app or website. The hosting platform determines the player window's size and appearance, although in some cases, you'll be able to customise this to match your brand.
Which platforms are best for reaching health-conscious audiences?
To engage health-conscious audiences, platforms like YouTube offer a vast space for fitness tutorials, wellness tips, and success stories. YouTube isn't just a huge video sharing site, it's the web's second largest search engine and a go-to place for many people looking for health & fitness info. Social media, especially Instagram, allows for quick, visual updates and influencer partnerships. And don't overlook TikTok for its fun, bite-sized fitness challenges. Of course, you should also make sure to maximise your video content across your own channels such as your website and product pages.
How long does health & fitness video production generally take?
60 second animated videos tend to take around 4-8 weeks in the majority of cases, although this might be shorter or longer depending on style and complexity. The most basic live action video can be created almost instantly using DIY filming equipment, but a professional service from a fitness video production company – involving editing, logo animations, title cards, lower thirds, etc. – might take a few weeks. Get in touch for a clear idea of exactly how long your video(s) might take to create!
Health & fitness video articles
We write and share all we know about video on our blog. Here are some articles related to Health & fitness videos you might enjoy…
Since we started Wyzowl in 2011 we've had simple fixed pricing. Whether you're a startup or an enterprise, we've got a video production package that's right for you. Fill out the form below and we'll send a FREE info pack with everything you need to know about our service, straight to your inbox.
Health & fitness video FAQs
Got questions about our service, us or how it all works? See a few of the most common questions we get below.
What makes a successful health & fitness video?
A successful health & fitness video is one that connects emotionally, provides valuable information, and is visually engaging. It should be easy to understand, offer clear guidance, and resonate with the target audience's goals and aspirations. Of course, production value counts too! You want the video to look and feel great, so it sends the right message about your brand.
Can I use music in my videos?
Yes, you can use music, but ensure it's copyright-free or properly licensed to avoid legal issues. Our team will take care of this for you when you work with us – we select a watermarked track for your video and send this with the first draft. We'll only buy the track when you're happy with it, so you can have some input. Alternatively we're happy to work with your suggestion from the beginning if you have a clear idea of a royalty-free track you'd like to use!
How do I measure the effectiveness of my health & fitness marketing videos?
There are lots of different ways to track video effectiveness – from engagement metrics such as views, likes, shares, and comments, through to more tangible things like changes in website traffic, conversion rates, sales and customer feedback. We always recommend being clear about what you want to achieve before you start your video, so our team – and yours – can have a clear focus on what we're trying to do.
What's the recommended video length for health & fitness content?
While there's no strict rule, shorter videos (around 1-3 minutes) tend to perform better as they maintain viewer attention. However, complex topics or in-depth tutorials might require longer videos. It's important to be realistic: how much time is your audience likely to give you? Respect that time, get right to the point, and signpost them to the next part of your customer journey.
How can I ensure my videos are accessible to everyone?
Accessibility is really important. We're able to help you by including subtitles or captions to accommodate viewers with hearing impairments. We can also provide alternative formats like transcripts for those who prefer reading. And, finally, we work with localisation experts so – if you're working across international markets – we can create versions of your video in different languages with international voiceover talent.
Do I need professional equipment to create effective videos?
While professional equipment can enhance video quality, it's not always necessary. Many successful videos are shot using smartphones and basic recording tools. However, good lighting, clear audio, and thoughtful editing are key – and many brands, rather than try to become video experts, find it easier to work with an agency who can get this right for them, every time. When it comes to animation, although it's possible to do it yourself, it's much more difficult to achieve a professional outcome.
How can I come up with engaging content ideas for my health & fitness videos?
A good starting point is to get inside your customers' mindset: consider addressing common challenges or questions they have. Share success stories, debunk myths, offer quick tips, or showcase behind-the-scenes glimpses of your business. Head onto the YouTube channels of your competitors, and arrange their videos by 'most popular' – this will show you which topics resonate most strongly with your audience.
Can I repurpose my health & fitness marketing videos for different platforms?
Absolutely. You can repurpose longer videos into shorter clips for social media, create blog posts based on video content, or compile a series of related videos into a playlist. This is a great way to amplify the reach of your video content and maximise ROI.
What's the role of testimonials in health & fitness videos?
Testimonials add authenticity and credibility to your offerings. They showcase real people who've benefited from your products or services, building trust and encouraging potential customers to take action. Showcasing happy customers or workout studio clients is a great way to convince potential customers that they should take the plunge and join in, too.
Why choose Wyzowl over other video production companies?
With over 10 years of experience and a portfolio of 3,000+ videos crafted for companies all around the world – from fitness solutions to florists – we have tremendous storytelling expertise. We also make things really easy for our clients! With fixed pricing, fixed turnarounds and unlimited revisions at each stage, you can be sure you'll come away with a video you absolutely love!
How do I get started?
Get in touch and let's talk about the specifics of your project! We'll send you an info pack with everything you need to know.