Animated Video Production
We're animation specialists – we create animated videos that
help you explain
things, tell stories and help your audience.
We've created 3,000+ videos for companies big & small…


What are animated videos?
Animated videos are videos created through the process of animation, where static images are manipulated to add motion. In popular culture they're most commonly known as cartoons. But in business, these videos combine artwork, storytelling, and audio elements to convey information, entertain, or educate audiences in a dynamic, engaging and fun way.
How can animated videos benefit my business?
Animated videos offer a range of benefits for your business. They're not only effective for customer-facing purposes, such as promoting products, simplifying explanations, and engaging audiences – but also internally for training and onboarding staff, and demonstrating processes. With their visual appeal, concise storytelling, and versatility, animated videos enhance communication, demystify complex concepts, and offer a fun, engaging vehicle for communicating information to pretty much any audience.
What are the different styles of animation used in animated videos?
Animated videos employ various styles of animation, including 2D animation, 3D animation, stop motion, motion graphics, whiteboard animation, cutout animation and more. Each style has its unique characteristics, allowing businesses to choose the one that best suits their message, brand identity, and target audience.
What are the benefits of animated videos as opposed to live action?
Both animation and live action come with their own strengths and weaknesses. Animation's particular strength is its creative freedom – marketers are free to depict limitless scenarios. This means they can illustrate abstract ideas, imaginary scenarios and products that don't even exist, which all leads to total storytelling freedom. Animation also offers great cost and time efficiency, and the ability to evoke emotions – while maintaining super-high levels of brand consistency through unique visuals.
Animated Video Examples
Take a look at a few of the animated videos we've created for our clients.
Be Natur
A nutritional magnesium supplement.
LogMeIn
Demonstrating the step by step process to install their Slack app.
Sleep Number
A video to promote Sleep Numbers 30 day sleep challenge.
Samsung
An oviewview of Samsungs interactive display boards for education.
Dell
An animated version of the Rocketman Trailblazers podcast episode.
Chibo
Live online cooking classes.

It was such a pleasure to work with Wyzowl! During every stage of the project, they delivered amazing work that required very little revisions – saving time for the both of us! Thank you for making my life a little easier. I am so happy with my custom video and would most definitely recommend Wyzowl!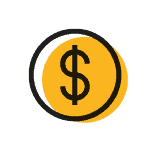 How much does an animated video cost?
The answer to this question varies massively depending on the style and complexity of animated video, plus the video length. We've created a piece of research that seeks to establish the average cost of a 1 minute explainer video across the industry – this gives a scientific answer to this question based on a very particular type of video requirement.
Is the appeal of animated video limited to a younger audience?
No, the appeal of animated videos is not limited to a younger audience. While animation has traditionally been associated with children's content, it has evolved to cater to diverse demographics. Animation's versatility allows for the creation of content that matches the style of a business' brand and can be enjoyed by people of all ages. From entertaining narratives to educational explanations, animated videos have proven to engage and resonate with audiences across different age groups.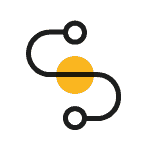 How long should an animated video typically be?
The ideal length of an animated video varies depending on its purpose and target audience. For example, animated movies designed to captivate an audience can easily run to the 2 hour mark. However, as a general guideline, most animated videos for businesses range from 1-2 minutes. This duration allows for concise storytelling, capturing attention, and conveying the key message effectively without overwhelming viewers.
How can I make my own animated video?
There are various ways to create animated videos. You can use DIY animation software, hire a freelance team, or work with an animation studio. While DIY software can be tempting, it often comes with stock graphics that aren't unique to your brand, and can have a steep learning curve. Managing freelancers can be time-consuming and stressful. Working with an animation studio is perhaps the best, least stressful and quickest path to custom videos with unique graphics that align with your brand.
Animated video can be used in a range of exciting and creative ways to help businesses grow and thrive. Check out some of our animated video types below…
How animated videos are made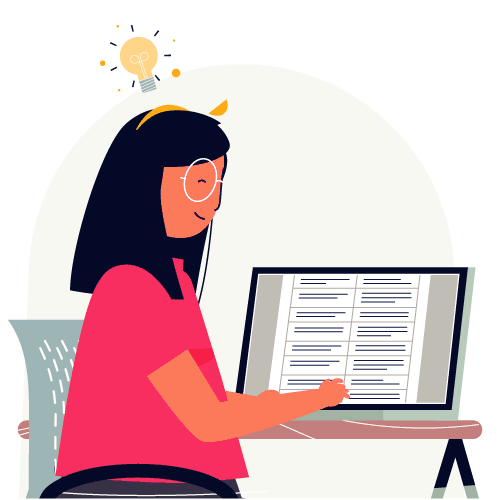 An animated video comes together at the story stage – It's the foundation of your video. Once we fully understand your message, we'll write your script. This is a side by side document – one column outlines the voiceover or captions for your video, and the other side is a description of what will be happening on screen throughout..
Once you're happy with the script, we create a Storyboard for your video. This is where we lay out all the graphics, scene-by-scene, for you to check and approve.
We record a professional voiceover, and order the royalty-free music and/or sound effects required to provide the perfect soundtrack for your video.
We bring the whole thing together through the magic of animation, rendering a high-definition video file for you to use however and wherever you like.
We write and share all we know about video on our blog. Here are some articles about animated videos you might enjoy…
Since we started Wyzowl in 2011 we've had simple fixed pricing. Whether you're a startup or an enterprise, we've got a video production package that's right for you. Fill out the form below and we'll send a FREE info pack with everything you need to know about our service, straight to your inbox.
Got questions about our service, us or how it all works? See a few of the most common questions we get below.
Do you offer different animation techniques, such as whiteboard, stop motion or 3D animation?
We offer a range of different animation styles and would be happy to discuss your unique requirements – get in touch with more info about your style requirements and we'll come back to you within 1 business day.
Do you offer voiceover services with animated videos?
Yes, our animated video production package is 'all inclusive,' taking care of everything from script to final product. This includes royalty free music, sound effects, and you're free to choose from a wide range of international voiceover artists we work with.
How long does it take to produce an animated video?
The amount of time it takes to create an animated video can vary depending on the style and length of the video. However, our animated video process works to fixed turnarounds for each stage of the process. The ultimate end-to-end timescale depends on how many rounds of feedback and revisions are required (these are unlimited within our package) but the whole process tends to take anywhere between 4-8 weeks.
Can I customise the characters and visuals in an animated video?
Absolutely, the beautiful thing about animated video is its flexibility. There are lots of different ways to present a story
Can animated videos be localised or translated for different markets?
Yes, we work with localisation and translation partners – plus international voiceover artists – who can ensure your video can be used in as many languages and regions as necessary.
Can you add captions and subtitles to my animated videos?
Yes – if you let us know this is something you need at the beginning of your project, we can discuss the best way to approach it. There are a few different ways to handle text appearing on screen, from custom designed text and typography through to traditional closed captions. We can explain this to you at the earliest stages of your project and help you make the right choice.
How do I get started with my animated video project?
Get in touch by filling out this quick contact form with as much info as you can about your requirements and we'll come back to you with more info about pricing, timescales and processes.