Insurance Video Production
We create animated and live action insurance videos that help businesses
simplify policy explanations
, build trust, and enhance customer understanding.
We've created 3,000+ videos for companies big & small…



What are insurance videos?
Insurance videos are promotional, educational, and informational videos made for insurance companies, brokers, and agencies. These videos serve various purposes like explaining insurance concepts, building brand awareness, simplifying complex policies, announcing new offerings, educating customers, generating leads – and more! From animated explainers to live action testimonials, video is a brilliant tool for insurance providers to grow and engage with their audience.
What types of videos work well for the insurance industry?
Some highly effective insurance video styles include:
Explainer videos simplifying complex insurance policies
Product demo videos showcasing specific offerings
Customer testimonial videos building trust
Brand videos conveying company values
Educational videos on insurance concepts
Recruitment videos for talent acquisition
Event recap videos promoting engagement
Behind-the-scenes company culture videos
Leadership team introduction videos
Interactive quotation tool videos
Animated infographics displaying statistics
What are the benefits of video marketing for insurance providers?
Video marketing offers numerous benefits for insurance companies. Videos can simplify complex products in an engaging, memorable way. They help humanise an insurance brand, putting a friendly face to a name. Video content grabs attention on social media, websites, and other channels, building familiarity and trust with insurance brands before purchase – and supporting their journey thereafter. For providers struggling to connect with younger demographics, video offers a modern way to reach that younger audience.
Insurance video examples
Take a look at a few of the insurance videos we've created for our customers.
I was very impressed with the professionalism and friendliness of everyone involved and can't fault anyone at any stage! Everything was explained clearly and all queries were answered promptly!
Anthony Gougeon – Capital on Tap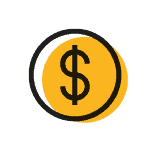 How much does insurance video production cost?
Many factors influence the cost of insurance video production, including length, style and complexity. Of course, basic video content can be produced quickly and very inexpensively. Professional production costs more – but the benefits generally outweigh the investment. Our research has established an average price for a typical 60-second animated video, but this is for a particular type of video. We recommend that you get in touch for a clear, specific quote for your project.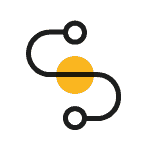 What makes an exceptional insurance video?
There are a few things that go into a really great insurance video. For us, the best video is concise, clear, looks great and has the right production value in terms of things like music, voiceover and more. It should have a clear call-to-action, formatted correctly for each platform it lives on, and should have a captivating thumbnail image for social media. Checking all these boxes results in polished, effective video content that leaves a lasting impression!
What is an effective length and style for an insurance marketing video?
For most video types – particularly marketing videos – we recommend an effective length of around 60-90 seconds. This balances thorough information with strong engagement – any longer and you'll see your viewers dropping off. You want to make your video as long as it needs to be – but no longer. This means getting to the point quickly and focusing on simplicity and clarity. It's a challenge, but this is something our scriptwriters can help you with!
What is the typical insurance video production timeline?
For a 60-90 second animated explainer video, we recommend allowing 4-8 weeks from start to final delivery, although it can be quicker (and, in rare cases, slower!) than this. Our process is based around fixed turnarounds at each stage but, because we also offer you unlimited revisions, the actual turnaround from beginning to end does depend a lot on how quickly you're able to provide feedback, and how many rounds of changes are needed along the way.
Did you know? 👀
💡 In 2023, more marketers than ever (96%) continue to value video as an 'important part' of their marketing strategy.
More fascinating video marketing stats can be found here!
We write and share all we know about video on our blog. Here are some articles related to insurance videos you might enjoy…
Since we started Wyzowl in 2011 we've had simple fixed pricing. Whether you're a startup or an enterprise, we've got a video production package that's right for you. Fill out the form below and we'll send a FREE info pack with everything you need to know about our service, straight to your inbox.
Got questions about our service, us or how it all works? See a few of the most common questions we get below.
How can insurers distribute video content most effectively?
To maximise reach, we recommend insurers should distribute videos across multiple platforms. After all, this is a clear way to get the maximum bang for your buck! Of course, the specific promotion plan will depend on the type of video you're creating and how you want it to impact upon your audience. But for most videos, we recommend sharing across your website, mailing list and social media channels to amplify reach and get those views up. Thinking beyond this, in-person events like trade shows, sales pitches and investment pitches all provide engagement opportunities. We've even created videos to be used on TV or billboard advertising – so as you can see, there are a lot of different ways to maximise your investment in video.
How can insurers use video on their website?
Insurance providers can integrate video throughout their website to optimise user experience. You can use explainer videos on your home page to introduce your brand, videos on product pages to clarify particular product offerings, and client testimonials across your site to build trust. With strategic placement, video can help engage your visitors at every step.
How should insurers measure video marketing ROI?
There are so many ways to define video marketing success. Key metrics to gauge its performance might include: Video views, completion rates, engagement metrics (likes, shares, comments), click-through and conversion rates, website traffic growth, brand awareness lifts measured via surveys or reviews, customer testimonials, policy sales and changes in lead volume following video campaigns. Tracking this data provides tangible insights into how video content contributes to bottom line growth.
Why choose Wyzowl for your insurance video production?
With over a decade perfecting explainer video production across many industries and niches, we've amassed huge industry knowledge and creative expertise to produce insurance videos that captivate your audience and deliver results. Above all we focus on making things easy for you, delivering not only a great video but an enjoyable experience, with great communication and a clear, simple service. With competitive pricing, excellent service and a track record of video success, choosing Wyzowl means your insurance video production is in very safe hands!
How do I get started?
Get in touch with some info about your project and we'll come back to you with more info about pricing, timeframes and process.