Human Resources Video Production
We create animated
HR videos that assist HR teams
in explaining policies, fostering employee engagement, and enhancing internal communications.
We've created 3,000+ videos for companies big & small…



What is a human resources video?
A human resources video is any video a business uses to communicate important information about employee-related topics. This might be things like company policies, benefits, training, and onboarding procedures. These videos help to engage, educate, and align the workforce, giving them a clear understanding of HR processes and fostering a positive company culture. They're a valuable resource for businesses looking to efficiently communicate HR matters to their teams!
In what ways can video support the HR function of a business?
Videos help HR in many ways. They make it easy to share important stuff like rules, benefits, and how-tos, bringing the team together. Training becomes more interesting and people remember better. Also, videos speed up new employee training, saving time and money. They make messages clear and build team spirit, making work smoother and happier for everyone.
Why is video such a good fit for HR messaging?
Video works well for HR messages because it keeps people engaged – it grabs and holds attention, ensuring maximum knowledge retention. Plus, it's easy for everyone to watch – not only the first time, but again and again if needed, so no worries about forgetting important stuff. This helps everyone stay in the loop, makes the team feel close, and gets important news and policies across without any fuss.
What types of video can be used to improve HR in a business?
There are various useful video types to enhance HR in a business. Introduction videos help new hires feel welcome, while training videos simplify learning processes and explainer videos make policies clear. Updates and announcement videos ensure everyone's on the same page. And wellness videos promote employee health. We can also create recruitment videos and employee recognition videos to supercharge engagement in your team. A mixture of all these video types creates a well-rounded HR approach, fostering understanding, connection, and overall team well-being.
Human Resources Video Examples
Take a look at a few of the human resources videos we've created for our customers.
We wanted to open the window to our site without people having to register or make a commitment. Tools like an explainer video are key for us to explain what we're all about. Wyzowl enhanced the ideas we had for the video and I couldn't recommend them highly enough.
Simon Swan – Co-Founder & CEO – Hiring Hub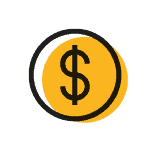 How much do HR videos cost to produce?
The cost of producing human resources videos varies based on a number of factors. Our research suggests that the average price of a 60 second animated video is $10,983, falling to $8,457 when the outliers (top and bottom 5% of pricing quotes) are removed from the survey sample. Live action video costs are much more variable and – regardless of which type of HR video production you choose – various factors can influence the price you end up paying. Our  advice is to get as clear as possible about the standard of video you're looking for and how much it's going to cost.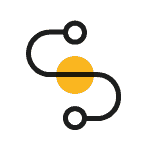 How long does it take to create a HR video?
While it's theoretically quicker than ever to create video content, creating quality HR videos that really do justice to your business does take a little longer! We've found that 4-8 weeks is a realistic timetable for a 60 second animated video to be created, but this can vary based on a number of different factors.
How do you measure the impact of a HR video strategy?
Measuring the positive impact of an HR video strategy involves a few key steps. Firstly, you can measure consumption – tracking video views and completion rates gauges how well video has been adopted and absorbed within your team. Secondly, gathering feedback from employees provides insights into their understanding and perception: facilitate an open, honest culture and ask for honest feedback about all areas of your human resources efforts. Thirdly, and perhaps most importantly – keep an eye on changes in HR-related metrics like onboarding time or policy queries, as the ultimate way to gauge the effectiveness of human resources videos.
What's the best way to implement and share human resources videos with the team?
There are plenty of different ways to implement and share videos with your team. You could put the videos in a special folder on a shared drive where everyone has access to. Alternatively, you could create a dedicated employee portal where resources like company culture videos, onboarding videos can live – a sort of online HR department. A cheap and cheerful option is to create a private playlist on a platform like YouTube, so only certain people can watch. Some companies even share all their videos and important documents on a USB flash drive with their new employees. These techniques all make sure everyone can see the videos and understand HR stuff better – the one that works best for you depends on your own preferences and circumstances.
Human resources video articles
We write and share all we know about video on our blog. Here are some articles related to human resources videos you might enjoy…
Since we started Wyzowl in 2011 we've had simple fixed pricing. Whether you're a startup or an enterprise, we've got a video production package that's right for you. Fill out the form below and we'll send a FREE info pack with everything you need to know about our service, straight to your inbox.
Human Resources Video Production FAQs
Got questions about our service, us or how it all works? See a few of the most common questions we get below.
What are the strengths of animation when it comes to HR videos?
Animation brings HR videos to life in a captivating way. It simplifies complex ideas like company policies or training procedures, making them easy to understand. Visual metaphors and characters make the content relatable and engaging. Plus, animation allows for creativity – showing diversity and inclusion scenarios. Lastly, it's cost-effective and consistent, ensuring your message resonates well with your audience and saves time and resources.
And what about live action?
Live action in HR videos offers a personal touch. Real people sharing their experiences can build authenticity and trust. It's great for showcasing workplace culture, introducing key team members, and highlighting actual work environments. Non-verbal cues like body language add depth to communication. Live action also suits scenarios needing emotional connection, like employee testimonials. However, it might be pricier and less flexible than animation, with potential variations in production quality.
Why invest in video as opposed to, say, an employee handbook?
Investing in video over an employee handbook is a smart move. Videos are more engaging and digestible, capturing attention effectively. Visuals and audio combine to convey complex info easily. Videos also cater to various learning styles, ensuring wider understanding. Unlike handbooks, videos add personality and emotion, fostering a sense of connection with the company culture. They're accessible anytime, anywhere, promoting convenience. While handbooks can be dry, videos make learning enjoyable, enhancing retention and engagement for better results.
Can HR videos be adapted into different languages?
Absolutely! We work with localisation experts and can work to translate your video content into pretty much any language, with international voiceover talents, closed captions, subtitles and more. Mention this when you get in touch and we can walk you through exactly how it works!
Why choose Wyzowl as your HR video production partner?
WIth huge amounts of experience and expertise in the explainer video space, you can trust us to deliver HR video production services you love! We're experts at simplifying complex HR topics into engaging videos. And here's the standout: our process is smooth. We offer unlimited revisions at each stage, ensuring we nail your vision. Our pricing is fixed and clear, so no surprises. And we're quick too, with set turnaround times for delivery. Most importantly, our focus on excellent service means your happiness is our priority. Our creative team and collaborative approach highlight your company's values. When it comes to human resources video production, we're biased – but we believe we're the pick of the bunch!
What does Wyzowl need from you during the human resources video production process?
The human resources video production process is a bit of a team effort – we'll work with you from the beginning to understand your goals and requirements, and from there, we'll ask for your feedback and sign off at every stage. We work with lots of different clients who have different levels of involvement – some want to be very involved, others take a back seat and give us a lot of creative freedom. It's really up to you, as long as you provide feedback and sign offs along the way.
How do I get started?
Get in touch with some info about your project and we'll come back to you with next steps within 1 business day!