Commercial Video Production
We create
captivating animated commercial videos
which help you showcase your business, product, service, or big idea!
We've created 3,000+ videos for companies big & small…



What is a commercial video?
A commercial video is a persuasive and visually engaging form of advertising designed to promote products, services, or brands. It employs storytelling, compelling visuals, and captivating narratives to entice and capture the attention of the target audience. By utilising the power of motion, music, and professional voiceovers, commercial videos aim to evoke emotions and deliver a clear message, driving viewers to take desired actions, such as making a purchase or exploring further. These videos serve as impactful marketing tools, enabling businesses to effectively connect with their customers and achieve their marketing objectives.
What makes an effective commercial video production?
An effective commercial video production hinges on several key elements. It begins with a well-crafted script that communicates the message concisely, resonates with the target audience and tells a great, unique story. From there, high production quality comes into play. Beautiful animation, visuals, and sound effects elevate a video's impact, creating a captivating and memorable experience. A professionally recorded voiceover adds credibility and clarity to the narration, while seamless incorporation of brand identity and messaging ensures alignment with your company's values. Finally, a compelling call-to-action prompts viewers to engage, converting their interest into tangible results, such as increased sales or brand awareness – the important metrics by which web commercials are judged!
How long should a commercial video production be?
The ideal length of a commercial video production varies depending on the platform and purpose of the video. Putting to one side that there may be limitations on certain platforms, the general rule of thumb is to keep it concise and engaging. Strive to communicate the key message within 15 to 60 seconds – as attention spans are limited and viewers tend to drop off beyond this point, even for the best commercial video productions. Be ruthless! Eliminate any irrelevant or dull content – it can be painful, but a shorter, impactful video is more likely to captivate the audience and drive the desired action, whether it's promoting a product, service, or brand.
Where and how can commercial videos be used?
In short, they can be used widely! Online promotion points for commercial video can include company websites, social media channels, and email campaigns. They can also be used at trade shows, presentations, and sales pitches to showcase products or services effectively. And, to reach out beyond your existing audience, you can amplify the reach of commercial video productions with digital advertising, TV commercials, and pre-roll ads to reach wider audiences.
Commercial video production examples
Take a look at a few of the commercial videos we've created for our clients.
BJU Press
Online home school party.
DQ Pro
Explainer video about DQ Connect.
Chibo
Live online cooking classes.
Cardinal Health
Video about community paramedicine.
Agorapulse
Instagram story scheduling.
Global Fashion Marketplace
Networking & community for the fashion industry.
We've seen hundreds of thousands of dollars in the form of new customers who originated with us by watching a Wyzowl video.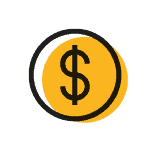 How much does commercial video production cost?
This clearly depends on a number of factors such as video style and length. However, based on our comprehensive industry research, which involved contacting just under 250 companies, we established the average cost of a 60-second animated video at $10,983. However, we could hardly have got a wider range of data – the lowest price was just a couple of hundred dollars, and the most expensive was $250,000! You can get a summary of our findings here.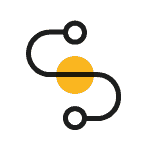 How long does commercial video production take?
Our research suggests it can take anything between 2 and 14 weeks to create a 60 second animated video, with the majority of companies offering a turnaround in the 4-6 week ball park. It's important to note that this will depend on how many revision rounds are allowed within your package and how long it takes you, as a client, to provide feedback.
What styles are available for commercial video production?
Commercial video production offers a wide array of styles to suit different branding and messaging needs. Some popular styles include 2D animation, 3D animation, motion graphics, whiteboard animation, stop-motion, live-action with animation overlays, and cartoon animation. Each style carries its unique appeal and can be tailored to effectively convey a business's story, product features, or services. Choosing the right style enhances the visual impact and ensures the video aligns seamlessly with the brand's identity and target audience.
Where can I find inspiration for my commercial video production?
Websites like Adsoftheworld are a great way to see the latest and greatest examples of commercial video production, while visual sites like Dribbble can help you find style examples you like visually. We also send a weekly email featuring a brilliant, timely example of video marketing done well – click here to sign up!
Did you know? 👀
Audiences who had viewed video ads in the past week were 26% more likely to remember the product/service being advertised, than those who had viewed a static ad.
Get more video ad stats here
Commercial video production articles
We write and share all we know about video on our blog. Here are some articles about commercial videos you might enjoy…
Since we started Wyzowl in 2011 we've had simple fixed pricing. Whether you're a startup or an enterprise, we've got a video production package that's right for you. Fill out the form below and we'll send a FREE info pack with everything you need to know about our service, straight to your inbox.
Commercial Video Production FAQs
Got questions about our service, us or how it all works? See a few of the most common questions we get below.
How do you ensure the video aligns with the client's brand identity?
We take a lot of time early in the commercial video production process to understand our client's brand identity and core values. This is then applied and rolled out throughout the entire process. From scriptwriting and initial vision, through to animation style, visual effects and music choice, every element is carefully curated to align with the client's unique branding. Regular feedback and revisions allow us to fine-tune the video until it perfectly reflects our client's brand message, ensuring a compelling and cohesive visual representation – and a high quality video you love.
How can commercial video production help a business?
Commercial video production can significantly benefit a business in multiple ways. By creating engaging videos, businesses can increase brand awareness among their target audience. Compelling storytelling and captivating visuals enhance brand recognition and can help foster a genuine emotional connection with potential customers. Sharing videos on various platforms, such as social media and websites, extends the brand's reach and drives traffic.
Do you offer amends and revisions within the commercial video production process?
Yes, we offer unlimited amends and revisions throughout the commercial video production process. At each stage, we encourage you to provide feedback and sign off before proceeding to the next phase. We're totally committed to delivering a commercial video production that surpasses expectations, and our iterative approach allows us to fine-tune every aspect until you're fully satisfied with the result.
Can the animated commercial be localised for different regions or languages?
Yes! We're able to localise all video content so you can use it in different regions and languages. We work with localisation experts and offer a range of international voice talent so can tailor the commercial video production process to your specific needs.
How do you create commercial video that resonates with a target audience?
Creating commercial video content that resonates with a target audience is a meticulous process. We start by taking the time to fully understand your audience at the very beginning of the commercial video production process. We want to understand their preferences, pain points, and interests – and the way your brand, product or service intersects with these factors. We then tailor the script, visuals, and messaging to make maximum impact on your audience, adding our own creative ideas where possible. And, of course, you're able to add your own insight and feedback at each stage of the commercial video production journey.
How do I get started with my commercial video project?
Click here to get in touch with more info about your project, and we'll get back to you within 1 business day with more info about our commercial video production services.