We create startup videos that
embody the ingenuity and passion of your growing business
– captivating your audience and bringing your big idea to life.
We've created 3,000+ videos for companies big & small…



What is a startup video?
A startup video is video content designed to explain and introduce a new or emerging business. It communicates the core message, products, or services of a startup in an exciting, impactful way. These videos use visuals, storytelling, and concise messaging to highlight the unique aspects of the startup. Startup videos help introduce and promote the startup, creating awareness and leaving a lasting impression.
Why do startups need a video?
Great startup videos capture attention – which, as we all know, is often at a premium in the early days. Every visitor to your website, to your trade show booth, every investor you try to sell on your brand, has a finite attention span. A great video explains what you do, and why it's so exciting. It can be shared widely to reach as many people as possible, and get the maximum number of people invested and excited about a new company.
What are the benefits of startup videos?
Startup videos provide lots of great benefits for emerging businesses. They engage viewers, leaving a lasting impression and increasing brand recall. By effectively communicating your startup's message, products, or services in a clear and engaging manner, videos help your audience understand, connect with, and remember your startup. The versatility of startup videos means that you can also get a lot of impact from one tool, with one price tag.
What types of videos work for startups?
For startups, different types of videos can be highly effective in conveying your message and engaging your target audience. An explainer video provides concise and engaging introductions, while product demo videos demonstrate the value and functionality of your products. Testimonial videos featuring satisfied customers can help build trust, while storytelling videos create emotional connections. Additionally, promotional videos, educational videos, corporate videos and behind-the-scenes videos can all play a role in showcasing a startup's unique offerings and capturing the attention of potential customers. The key is to choose the video type that aligns best with your startup's goals and target audience.
Startup video examples
Take a look at a few of the startup videos we've created for our customers.

I often say the best way to determine a great partner is your willingness to work with them again. We've done this time and time again with Wyzowl and I urge others to do the same!
Randy Frisch COO & Co-Founder – Uberflip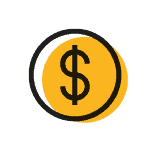 What makes a GREAT startup video?
A great startup video is impactful, quickly grabbing attention – ideally in the first few seconds. It's short and concise, focusing on the important details that make the startup unique and exciting. Rather than trying to include every detail, it delivers a compelling message that gets viewers enthused quickly. Great animated startup videos need to match the brand – using the right colours, design style, brand voice and positioning. And equally, quality is really important – investing in quality video production services will make sure your video sends the right message about your startup.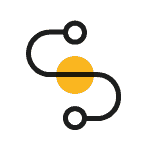 How can a startup video be used to grow businesses?
Startup videos can form a huge part of your digital marketing toolkit. They can be used to boost many different parts of your marketing efforts – from your website and social media channels, through to investment and sales pitches and even industry events.
How long should a startup video be?
A startup video should ideally be 1-2 minutes in length, with a preference towards the shorter end, around 1 minute. A short video is enough to captivate the viewer's attention and generate excitement, prompting them to take the next step in exploring your startup further. It should serve as the initial step in a journey of discovery, rather than attempting to convey every detail. Trying to include too much information can overwhelm the audience, potentially turning them away. A startup video production company can help you get the length of your video right.
How do I choose the right partner for my startup video?
There are lots of startup video production companies and video marketing agencies out there, and when it comes to choosing one, there's plenty to think about. Start off with their portfolio: this will demonstrate their expertise and experience as video producers. Conduct thorough research, review their portfolios, and seek testimonials to ensure you find the right fit for your video production needs and ensure you end up with a startup video that makes sure your business grows!
We write and share all we know about video on our blog. Here are some articles related to startup videos you might enjoy…
Since we started Wyzowl in 2011 we've had simple fixed pricing. Whether you're a startup or an enterprise, we've got a video production package that's right for you. Fill out the form below and we'll send a FREE info pack with everything you need to know about our service, straight to your inbox.
Startup Video Production FAQs
Got questions about our service, us or how it all works? See a few of the most common questions we get below.
How can a startup video help me secure funding for my new business?
Startup videos are a compelling way to present your business idea to potential investors. By succinctly conveying your value proposition, market opportunity, and unique offerings, a well-crafted video can capture investors' attention and generate interest in your startup.
Can a startup video improve my website's search engine ranking?
Yes, startup videos can contribute to your website's SEO efforts. Engaging video content can increase user engagement, dwell time, and click-through rates, which are all factors that search engines consider when ranking websites.
How do you ensure that the startup video resonates with our target audience?
We work hard to understand your audience, their pain points – and, crucially, how your product or service helps benefit them. This knowledge guides our creative decisions throughout the process, ensuring that the video resonates with the audience you aim to reach.
Can a startup video help us stand out in a competitive market?
Absolutely, a well-crafted startup video can set you apart by highlighting your unique value proposition and capturing the essence of your business. It's an effective way to make a memorable first impression and create a distinct brand identity. Working with a video production company can also help you work out the best way to present yourself to the audience and achieve the best possible chance of standing out from the crowd.
Do you offer guidance on incorporating the startup video into our marketing strategy?
While we're primarily a video production company – meaning our primary focus is on creating video content – we can certainly provide recommendations on how to integrate the video into your broader marketing strategy.
What level of involvement is required from us during the video production process?
Your input and collaboration are really valued, but we work with a wide range of clients and can work with whatever level of input you want to have. As a minimum, we need to work closely with you at the beginning of the process to gather key information and align on messaging. From there we'll also seek your feedback and sign off at each stage to ensure the video accurately represents your startup's vision. Some of our clients want to be really involved – others are prepared to leave us to it. Whatever your preference, we can work with you!
Can you create a series of videos to showcase different aspects of our startup?
Yes, creating a series of videos can be a strategic approach to provide in-depth insights into various facets of your startup. This approach can help you engage your audience over time and provide a more comprehensive view of your business.
Why hire a video production company rather than making our own video?
While it's tempting nowadays to create your own video, there are a lot of hidden benefits to hiring a video production business to help you. When you hire a video production company, you get the benefit of their production equipment and video technology, not to mention a team of industry professionals to advise and create video content that really gets results. Video production companies are a worthwhile investment to ensure you get the maximum return on your investment.