We create videos that help law firms and other companies
simplify legal concepts
, convey expertise, and enhance communication.
We've created 3,000+ videos for companies big & small…



What is a legal video?
A legal video is video content used in the legal industry, typically by law firms, legal tech companies, or other legal businesses. Legal videos aim to communicate legal information or market legal services. Common legal video topics explain laws, legal processes, or clients' rights in easy-to-understand language. Legal videos may also feature attorney profiles, law firm overviews, or commercials advertising a law firm's services. Overall, legal videos help make the law more accessible to clients and promote legal brands through video.
Why should law firms use video?
Video gives law firms the power to increase visibility, showcase expertise, strengthen client relationships, and promote their brand personality. It's a dynamic and engaging way to connect with new clients and communicate complex legal information effectively. Video, in its many guises, humanises an organisation – showcasing its personality and highlighting its mission and values. It's also an incredible way to simplify intricate legal concepts, making them accessible to a broader audience. Throw in the ability to gain trust through testimonials and case studies, and you can see why video is such a popular part of the media strategy of any serious law firm!
What types of video can law firms use for success?
Explainer videos are a no-brainer for law firms to break down complicated legal stuff in an animated, easy-to-grasp way. Testimonial videos let real clients do the talking, showing why they love working with the firm. But don't stop there! A solid mix of videos – from lawyer thought leader talks, to funny behind-the-scenes moments, to quick legal tips – will showcase the firm's expertise and personality. Bottom line, videos help clients get to know and trust law firms.
What sort of things should law firm videos cover?
Of course, there's a broad range of answers to this question, but a good starting point is to look to address common questions and concerns potential clients have when evaluating legal services. Explainer videos can tackle processes like "How Does a Divorce Work?" or "How Much Does a Will Cost?" Client testimonials will show would-be clients that they can trust you to deliver services. Video ads can help introduce your services and increase brand awareness. A broad range of professional video types is a really important investment to help your law firm grow, thrive and demonstrate your expertise!
Legal video Examples
Take a look at a few of the legal videos we've created for our customers.
We are really happy with the final video and indeed have been really impressed with the whole process by everyone at Wyzowl!!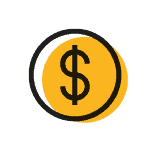 How much does law firm video production cost?
According to our research, the average cost of a 60-second animated explainer video is around $8,500. However, law firm video production costs can range widely based on factors like video length, complexity, and production quality. Simple law firm video content might be inexpensive or even free to produce using equipment you already have, but to get a great video created obviously comes with a certain price tag. It's important to evaluate your goals, audience and budget to determine the right video style and production company – and speak to them extensively to understand what's included in the price you're quoted.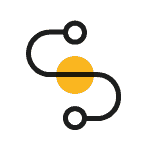 What are the keys to success with legal video production?
The best legal videos are dynamic, modern, and creative. They simplify complex topics through clear messaging, compelling visuals, and strategic pacing. Mediocre legal videos – and old-school legal content – can be static, dated, text-heavy, and dense. They fail to connect with audiences emotionally or explain concepts clearly and memorably. So these really need to be top of mind when creating a great legal video! It's all about pairing your legal expertise, with our creative vision and production expertise!
What makes really effective law firm videos?
It really depends on the goals of your video content, but there are some constants we often find to be important. These include a conversational, friendly tone which can help make complex topics relatable. From there, focus on dynamic visuals which powerfully reinforce key points. Length is also really important – with some exceptions, we recommend keeping things around the 1-2 minute sweet spot. We live in an era of shrinking attention spans, so keep it short and sweet, and make your point – your website visitors will thank you!
How long does legal video production generally take?
Our study suggests that the typical turnaround for an average 60 second animated explainer video is around 4-6 weeks from start to final delivery. However, law firm video production timelines can vary based on factors like animation complexity, video length, and whether live footage is required. Some simple animated legal videos may be completed within 2-3 weeks, while others with high production values often take 6-8 weeks. In any case, evaluating a company's typical timeframes and capacity at the outset of your project helps set realistic expectations.
Did you know? 👀
💡95% of video marketers say it's helped them increase brand awareness. Get more fascinating
video marketing stats here
.
We write and share all we know about video on our blog. Here are some articles related to legal videos you might enjoy…
Since we started Wyzowl in 2011 we've had simple fixed pricing. Whether you're a startup or an enterprise, we've got a video production package that's right for you. Fill out the form below and we'll send a FREE info pack with everything you need to know about our service, straight to your inbox.
Got questions about our service, us or how it all works? See a few of the most common questions we get below.
How can law firms keep on top of the latest video marketing trends to keep their message fresh?
When it comes to keeping your message fresh, there are a few ideas to try.
Subscribe to email newsletters, blogs, and social media from trusted video marketing thought leaders to get regular insider tips.

Attend video marketing conferences and events to connect with experts and peers. Takeaways can inform your strategy.
Follow competitors and leading brands on social media to analyse what video approaches resonate and stand out.
Google search video marketing trends regularly to learn the latest formats and best practices as they emerge.
Test new video styles, lengths, and distribution methods in a small way to track engagement. Evaluate the results.
Brainstorm creative ways to make trends work for your brand voice and audience. Execute trend-inspired videos with quality and consistency.
Of course, working with us – you get the benefit of all that expertise, included in the price!
How should law firm videos be promoted to reach the right target audience?
To effectively reach your target audience, integrate law firm videos seamlessly into your online presence. Start by embedding videos on your website, including practice area pages and attorney profiles. Share them on social media platforms frequented by professionals, such as LinkedIn, Facebook, and X, with engaging captions to encourage sharing. Incorporate video links into email newsletters for existing clients. Enhance blog posts with relevant videos to simplify complex legal topics. Utilise your law firm's YouTube channel, optimising videos for search engines. Host webinars and promote them across channels. Consider targeted paid advertising and collaborations with industry influencers for wider exposure. This comprehensive approach ensures your videos reach and engage your intended audience effectively.
Are there any specific standards or legal requirements for creating legal videos?
While there are no specific legal standards for creating legal videos, it's obviously important to maintain accuracy and ensure client confidentiality in your content. There are also rules around what content you can and can't use in your video – such as music – but we can guide you through this throughout the process.
When is it best to use animation for law firms, vs. live action?
The choice between animation and live action for law firms depends on the content's purpose and audience. Animation excels in simplifying complex legal concepts, making it ideal for educational videos and explaining abstract ideas. Live action adds a personal touch, suitable for showcasing lawyers' expertise, testimonials, or depicting real-life scenarios. Consider using animation for clarity and live action for authenticity, aligning your choice with your message and the preferences of your target audience for effective communication. Our advice – at the risk of sitting on the fence – is to use both these types of video in your law firm!
Why choose Wyzowl as your law firm video production partner?
With a proven track record of creating 3,000+ videos across hundreds of different niches, we understand the unique needs of each industry – and work hard to understand the requirements of your law firm, from the very beginning. Our skilled team combines creativity and storytelling passion to craft engaging videos. Plus, we'll make unlimited revisions at every stage of the process, so you can be sure you'll end up with a final product that aligns perfectly with your vision and goals.
How do I get started with my video project?
Get in touch for a free consultation, share a bit of info about your law firm video needs, and we'll come back to you with more info!