Software Video Production
We create animated, screen recorded and live action software and SaaS videos that
simplify technology explanations
, educate users, encourage downloads and supercharge engagement.
We've created 3,000+ videos for companies big & small…



What is a software video?
A Software/SaaS video is any video designed to help software or SaaS companies grow and improve their business! That might be SaaS explainer videos that simplify concepts, introduce brands and explain the story of what an app does and who it helps. It might be demo videos that showcase exactly how an app works. Or it could be testimonials which showcase happy users and detail their experiences using an app. In any case, videos are a key part of any serious SaaS marketing strategy.
What types of video are most effective for software companies?
For software companies, a variety of SaaS video types can be highly effective in reaching and engaging your target audience. SaaS explainer videos are great, simplifying complex concepts and illustrating your software's value proposition. Demo videos give potential users a firsthand look at how your software functions, building understanding. Testimonial videos featuring satisfied customers build trust and credibility. Tutorial videos provide step-by-step guidance for users, around individual features. And promotional brand videos can generate excitement around software launches or updates. Beyond this, live webinars and educational series can establish thought leadership and give you new ways to target your audience. The most effective choice for SaaS marketing videos depends on the specific goals, target audience, and stage of the software's lifecycle – and, often, a combination of these videos will yield the best results!
How does video improve the customer journey for software users?
Video can enhance the customer journey for software users in several ways. First, app demos and SaaS explainer videos clarify the software's value and features, building realistic expectations about what an app does and doesn't do – helping make better informed download decisions. From there, tutorial videos simplify onboarding and training by providing visual, step-by-step instructions, reducing the learning curve. Testimonials and case studies build trust and confidence in the product. Video content keeps users engaged and informed, reducing frustration and support requests by giving users the tools to resolve their own difficulties. Overall, video enriches the customer experience, making it more user-friendly, educational, and satisfying throughout the software journey.
What are the benefits of SaaS videos for software companies?
SaaS videos are like a secret sauce for software companies. They help more people discover the software and, with more info about the app and how it works, make better download decisions – which can reduce user churn. Plus, they cut down on support queries, saving time for your team to work on development and marketing. When users understand the software better, they enjoy it more and get maximum value – boosting satisfaction, positive reviews and referrals. It's like a circle of success: more awareness, fewer problems, and lots of happy users spreading the word!
Software video examples
Take a look at a few of the software videos we've created for our customers.
We've seen hundreds of thousands of dollars in the form of new customers who originated with us by watching a Wyzowl video.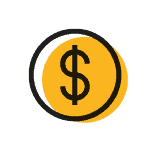 How much does SaaS video production cost?
The cost of SaaS video production can vary widely depending on factors such as video length, complexity, quality, and the production team's experience. On the lower end, a simple explainer video might cost a few hundred to a couple of thousand dollars. More elaborate animated videos can be more expensive – our research is a great starting point to understand the cost of typical animated videos. For top-tier productions, involving live-action shoots, the cost can climb significantly. It's crucial to consider your specific goals and budget when planning SaaS video production to ensure you get the right balance between quality and cost.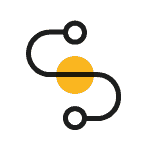 How long does SaaS video production take?
The timeline for SaaS video production can vary widely based on complexity and length. Simpler DIY SaaS explainer videos may take a few weeks to produce, while more intricate ones with live-action shoots, detailed animations, and post-production work could span several months. The process typically includes scripting, storyboarding, voiceover recording, animation or filming, editing, and revisions. Clear communication and project management are crucial to staying on schedule. It's advisable to plan well in advance, considering the video's purpose, complexity, and intended release date to ensure a timely and successful production.
What are the top tips for creating software videos that really work?
Creating effective software videos hinges on several key tips. Firstly, know your audience and tailor the video to their needs and preferences. Keep it concise – viewers have short attention spans, so deliver the message efficiently. Highlight benefits rather than just features to resonate with users. Use clear, jargon-free language, and employ engaging visuals and animations. Add a call to action to guide viewers on the next steps. Ensure it's mobile-friendly, as many users access content on mobile devices. Lastly, test and iterate – gather feedback and make improvements for continually effective software videos that resonate with your audience.
Why is video such an effective tool for SaaS marketing?
SaaS videos are great because they make it easy to show how an app works in a clear and interesting way. They catch people's attention and really show how things work. They're a very versatile tool, too – you can use them in a variety of ways to expand the reach of your app or software tool. Plus, you can see how many people watch the videos and use that info to make your app marketing even better. Video has an enduring popularity across industries and niches.
The different types of software video
We create a few different types of videos that can each help software businesses in different ways – find out a bit more about them below.
Did you know? 👀
💡 86% of people say they'd be more likely to download an app if they could watch a short video demonstrating how it works.
Get more fascinating data about the power of app demo videos here.
We write and share all we know about video on our blog. Here are some articles related to software videos you might enjoy…
Since we started Wyzowl in 2011 we've had simple fixed pricing. Whether you're a startup or an enterprise, we've got a video production package that's right for you. Fill out the form below and we'll send a FREE info pack with everything you need to know about our service, straight to your inbox.
Got questions about our service, us or how it all works? See a few of the most common questions we get below.
What are the common mistakes to avoid when creating SaaS videoS?
When creating SaaS videos, it's important to steer clear of some pretty common mistakes. One pitfall to avoid is using complex technical jargon – simplicity really is key! Keep things simple and concentrate on clarity. Lengthy videos can also be a problem, as they risk losing viewers' interest. Aim for 1-2 minutes for most videos as a general rule. A SaaS promo video might be the viewer's first encounter with your brand, so quality matters too. A video with poor sound quality, basic design or glitchy animation sends a horrible subconscious message about the quality of your app or software tool. We also recommend a clear call-to-action at the end of each video which signposts viewers to the next step in your buyer journey.
How can animated video be used for software companies?
Animated SaaS explainer videos can be a powerful tool for software companies because they simplify complex concepts, making it easier for potential customers to understand how a product works. Animated demo videos showcase a software's features and benefits in an engaging and visually appealing manner which helps build understanding. Videos are also effective for creating tutorials and user guides, helping new and existing users learn how to use the software effectively – which can boost engagement and satisfaction. Furthermore, animated videos can be used for marketing and promotional purposes, making it easier to convey the value of the software and attract new customers. In essence, they enhance communication, education, and marketing efforts for software companies, making them a valuable asset in the tech industry.
How can live action video be used for software companies?
The most common use case for live action videos for software companies would be testimonials. These live action videos put your happiest customers front and centre of your marketing, explaining how they've used your product, and the amazing things they've been able to achieve as a result. These videos are really good at building social proof and encouraging potential users to take the plunge and buy/download your software tool. Live action video can also be used for 'behind the scenes' style videos, as well as vlog/educational videos that explain particular topics. A mix of animated and live action content is a very good thing and creates a strong video marketing strategy.
How should software companies measure the impact of their video content?
There are a number of metrics you can use to measure how your video content is working. From the obvious things like view count and user engagement, through to things like download rate, on-site conversions and sales. We do recommend getting clear in your mind about what your goals will be before you start your project – this gets us aligned from the very beginning and we can keep your goals in mind throughout the process, optimising our chances of achieving them with you!
Why choose Wyzowl as a SaaS video production partner?
We've been offering SaaS video production services for over a decade now and have learned a huge amount along the way about what works! All that expertise is wrapped into every video we create. On top of that, we offer fixed pricing, fixed turnarounds and unlimited revisions. We do everything we can to make the process of getting a SaaS video as simple and easy as it can possibly be.
How do I get started?
Get in touch with some info about your project and we'll come back to you within 1 business day with an info pack about our SaaS video production services – including details around timelines, pricing and process.