What are interactive videos?
Traditionally, video has been a linear thing. You can pause, play, rewind and fast-forward.
Interactive video is a new and exciting tool that changes that, actively involving them in video like never before.
They can choose their own adventure, complete forms, buy products, answer questions – and that's just the start.
It all gives you the power to create unique, exciting video experiences that can attract your audience, explain what you do and give support to your leads, customers and team. Instead of sitting back in their seat and letting the video wash over them, interactive video puts them on the edge of their seat – actively participating in the experience.
Interactive video examples
Peer1
An interactive guide to Cogeco Peer 1 Connectivity Services.
Paymentshield
Helps insurance advisors understand the importance of talking to customers about GI.
Ted Baker
A beautiful short film that allows viewers to shop while they watch!
Wimbledon
A collection of fun facts about Wimbledon tennis championship!
SafeYou
A choice based game where viewers will face various sports dilemmas.
IKEA
A fun short film featuring IKEA products that can be bought directly from the video.
TomTom
Experience a day in the life of a fleet driver, made better by TomTom telematics.
FinFit
Improving wellness for employees and productivity for employers.
Louis Vuitton
An ad with Alicia Vikander that features Louis Vuitton products available for purchase.
The result of our customer service
Here are just a few of the nice things our customers say about our service.
I often say the best way to determine a great partner is your willingness to work with them again. We've done this time and time again with Wyzowl and I urge others to do the same!
We wanted to open the window to our site without people having to register or make a commitment. Tools like an explainer video are key for us to explain what we're all about. Wyzowl enhanced the ideas we had for the video and I couldn't recommend them highly enough.
I was very impressed with the professionalism and friendliness of everyone involved and can't fault anyone at any stage! Everything was explained clearly and all queries were answered promptly!
Wyzowl are an efficient, professional, and friendly company to do business with. They get the job done brilliantly and are creative, supportive and proactive. I'm glad for the opportunity to work with them on our video content needs globally, and have really enjoyed working with them over the past year.
Wyzowl has delivered high quality videos for our organisation, we are really satisfied with the results and that's why we keep working with them. I would absolutely recommend them to make any kind of video for your organisation.
Amazing, amazing, amazing. This is quite frankly the best service I have received from a business in many many years. Why can't more people be like Wyzowl?? Keep it up.
We've seen hundreds of thousands of dollars in the form of new customers who originated with us by watching a Wyzowl video.
Truly exceptional service and follow through. To cut to the chase, we had a fantastic experience with Wyzowl and absolutely recommend them.
We have worked with Wyzowl multiple times now because of the smooth and straightforward experience they've provided each time. Our most recent project focused on generating awareness for the launch of our newest form builder and we are glad to say it was a resounding success. The video we created with Wyzowl has had hundreds of thousands of views to date, and it's still climbing. Because of their outstanding skills and production time, I would not hesitate to work with them again.
I really enjoyed working with Wyzowl on our series of videos. From the quoting/proposal process to the finished product, the experience with Wyzowl was great!
We are really happy with the final video and indeed have been really impressed with the whole process by everyone at Wyzowl!!
It was such a pleasure to work with Wyzowl! During every stage of the project, they delivered amazing work that required very little revisions – saving time for the both of us! Thank you for making my life a little easier. I am so happy with my custom video and would most definitely recommend Wyzowl!
Interactive videos: what can they do?
Interactive video is an incredibly versatile medium, so don't worry if your idea doesn't feature below – get in touch and we'll be delighted to discuss and explore your specific needs! With that said, here's a list of the most popular interactive features & functionality you might find in interactive videos…
Branching story
Add clickable hotspots to your video, which let the viewer skip back and forth within parts of video content – with outcomes dependent on their choices.
Chapters & navigation
As marketers we know all too well that attention spans are shorter than ever. By breaking down longer videos into chapters, you can focus each 'chunk' of video to the right user, and let your users find the message that's most relevant to their needs.
eCommerce
With the ability to embed basically any website content right in the player window, your audience can buy products, fill out forms and more.
Quiz/Test
Give your audience the essential information – then follow up with quiz-style questions to make sure they've followed and understood. Quizzes are a great way to validate knowledge – but also add a little fun to your video experience.
Every interactive video comes with…
A wealth of experience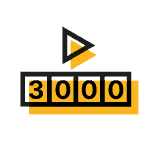 Over the years, we've built up huge amounts of experience. We're only too happy to pass that know-how and expertise to our clients, to make sure our videos achieve their goals.
Project management
Deal directly with each member of our team, add your own team members and we'll nail your project together! Our PM tool helps us work seamlessly, wherever you're based. Every aspect of our process and service are designed to deliver an impeccable customer experience.
Unlimited revisions
We want you to be happy with your video, and we'll work with you as much as required to make sure that happens. All we ask is a firm sign-off at the end of each stage.
Clear, fixed pricing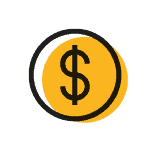 Remember that time you got stung with an unexpected bill or a hidden extra? Wasn't that fun? Of course it wasn't! That's why we always keep our pricing clear and transparent.
"It's been a pleasure to work with Wyzowl on our new video content. Nothing is ever too much and the end result of the hard work has always been worth it."

Got questions about our service, us or how it all works? See a few of the most common questions we get below.
What is interactive video?
Quite simply, it's video content, overlaid with interactive elements. Unlike linear video, the choices you make while watching determine how the video plays out. As a marketer this means you can put your viewer squarely in control of their viewing experience, opening up a whole world of opportunity!
What are the benefits of interactive videos?
Quite simply, there are many! According to WIREWAX – our partner interactive video software – 
interactive video is associated with 68% increased brand recall
, 9x increased purchase intent, and 5x longer user engagement with video content. We've also seen e commerce companies use interactive videos to increase sales – often called 'shoppable video.' Interactive content is always a good addition to your marketing mix, and interactive videos are, obviously, no exception!
Are interactive videos just for big companies?
Definitely not! The barrier to entry for interactive video – as with other types of video – is getting lower every day. Interactive video is no longer an 'enterprise package' – we also create interactive videos to suit the video marketing strategies and goals of startups and small businesses.
Why use Wyzowl as an interactive video agency?
WIREWAX is a great piece of interactive video software, but they don't create interactive videos. You simply upload existing video to WIREWAX's interactive video platform and use that to add your interactive features and functionality. On the other hand, using Wyzowl's interactive video production services, means that you can literally start with nothing – we create everything from scratch, your whole video, considering interactivity throughout and building this into your video content in the most creative way possible.
What are hotspots?
In their most simple form, hotspots are basically clickable buttons that appear in a video. But you actually have enormous flexibility over look and feel, to the point that they're barely recognisable as buttons at all – you can make any area of the screen a clickable hotspot that moves your viewer to the next section of their interactive video experience.
What makes good interactive video content?
It's important to remember that a great interactive video is an interactive experience – the more features and opportunities you can give your viewers to engage with your content, the better. But beyond that, the normal rules apply when you want to produce great videos that perform well for your business: keep it concise, engage your audience and don't cut corners when it comes to the look and feel.
How are interactive videos hosted and where can they be used?
Because interactive video 'overlays' video with interactive functionality, the final video needs to be hosted on a special server in order for that functionality to work. Otherwise it's just a raw video file with no interactive elements. For this reason, when your video is complete, we share an embed code with you. You can use this to embed the fully functional interactive video on your site. This also includes a range of handy analytics that let you measure important performance metrics like click rate, watch time and engagement.
Our interactive video production process
We've developed a reputation as an outstanding interactive video company based largely on the quality of our work – which is made by possible by a simple 5 step production process.
1. Briefing & Fact finding
It's really important for us to get started by understanding your marketing strategy, goals and how you'll be using interactive video to slot into that. We ask you to fill in a simple but powerful brief form, and set up a kickoff call to discuss and introduce members of our creative team.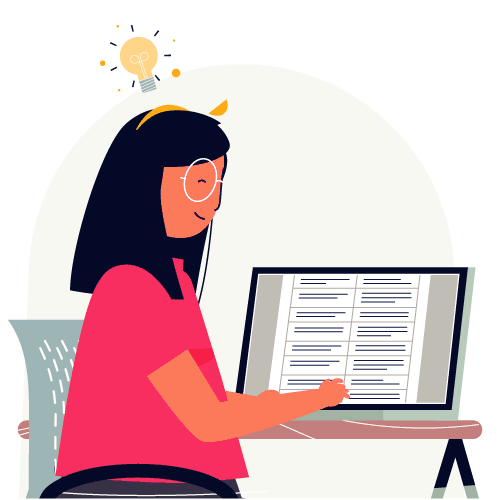 Based on your needs and goals for the interactive video, we'll create a script. The script will lay out the voiceover, a description of what will happen on screen – and what interactive functionality will be included.
Once you're happy with the script, we create a Storyboard for your interactive video. This is your chance to check and approve the graphics, exactly as they'll appear in the completed video.
Next up, we create a linear animated video which gives you the opportunity to get all the movements, timings and transitions just right before we add interactivity. During this step we also add a professional voiceover, sound effects and royalty-free music to make sure your video sounds as amazing as it looks!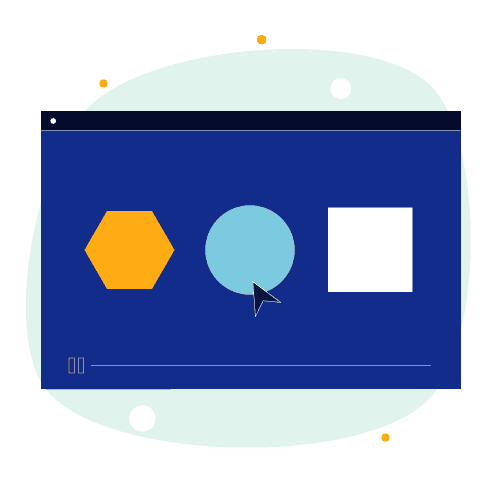 Finally, we overlay the completed video file with interactive functionality. We give you the interactive video embed code so you can embed the video into your website.
From startups to enterprise, we're trusted globally!

Since we started Wyzowl in 2011 we've had simple fixed pricing. Whether you're a startup or an enterprise, we've got an interactive video package that's right for you. Fill out the form below and we'll send a FREE info pack with everything you need to know about our service, straight to your inbox.