Interactive Video Production Company
Finally, people can
click
in your videos!
But… what can you do with a click?
Traditionally, video has been a linear thing. You can pause, play, rewind and fast-forward. But nothing more… Interactive video changes that. You can now let your viewers click links in your videos. This means they can take action, request more information, jump to a different part of the video, click your CTA, put a product into your shopping cart and more.
Link to your website
With interactive video, you can seamlessly drive traffic to your website by embedding clickable links in your video that take viewers straight to the relevant page.
Put a product in your shopping cart
Turn viewers into customers by enabling them to add products directly to their shopping cart without leaving the video, creating a slick, simple shopping experience.
Provide more information
Link to web pages, other videos, files, documents and more. Engage viewers with additional information on your products or services in a dynamic way – keeping them interested and informed.
Jump to a different time in the video
Give viewers the ability to easily navigate your video by allowing them to jump to specific points. This means that people can get to the parts of your video that interest them most without needing to watch it from beginning to end.
Download content
Provide viewers with downloadable content, such as eBooks or whitepapers, giving them access to valuable resources while enhancing the overall user experience.
Capture leads
Capture leads by sending people to forms on your website. Give viewers the opportunity to provide their contact information in exchange for valuable content, such as a free trial or demo, helping to build a strong customer base.
Interactive video examples
Peer1
An interactive guide to Cogeco Peer 1 Connectivity Services.
Paymentshield
Helps insurance advisors understand the importance of talking to customers about GI.
Ted Baker
A beautiful short film that allows viewers to shop while they watch!
Wimbledon
A collection of fun facts about Wimbledon tennis championship!
SafeYou
A choice based game where viewers will face various sports dilemmas.
IKEA
A fun short film featuring IKEA products that can be bought directly from the video.
TomTom
Experience a day in the life of a fleet driver, made better by TomTom telematics.
FinFit
Improving wellness for employees and productivity for employers.
Louis Vuitton
An ad with Alicia Vikander that features Louis Vuitton products available for purchase.
12 Years of customer service
Here are just a few of the nice things our customers say about us.
I often say the best way to determine a great partner is your willingness to work with them again. We've done this time and time again with Wyzowl and I urge others to do the same!
We wanted to open the window to our site without people having to register or make a commitment. Tools like an explainer video are key for us to explain what we're all about. Wyzowl enhanced the ideas we had for the video and I couldn't recommend them highly enough.
I was very impressed with the professionalism and friendliness of everyone involved and can't fault anyone at any stage! Everything was explained clearly and all queries were answered promptly!
Wyzowl are an efficient, professional, and friendly company to do business with. They get the job done brilliantly and are creative, supportive and proactive. I'm glad for the opportunity to work with them on our video content needs globally, and have really enjoyed working with them over the past year.
Wyzowl has delivered high quality videos for our organisation, we are really satisfied with the results and that's why we keep working with them. I would absolutely recommend them to make any kind of video for your organisation.
Amazing, amazing, amazing. This is quite frankly the best service I have received from a business in many many years. Why can't more people be like Wyzowl?? Keep it up.
We've seen hundreds of thousands of dollars in the form of new customers who originated with us by watching a Wyzowl video.
Truly exceptional service and follow through. To cut to the chase, we had a fantastic experience with Wyzowl and absolutely recommend them.
We have worked with Wyzowl multiple times now because of the smooth and straightforward experience they've provided each time. Our most recent project focused on generating awareness for the launch of our newest form builder and we are glad to say it was a resounding success. The video we created with Wyzowl has had hundreds of thousands of views to date, and it's still climbing. Because of their outstanding skills and production time, I would not hesitate to work with them again.
I really enjoyed working with Wyzowl on our series of videos. From the quoting/proposal process to the finished product, the experience with Wyzowl was great!
We are really happy with the final video and indeed have been really impressed with the whole process by everyone at Wyzowl!!
It was such a pleasure to work with Wyzowl! During every stage of the project, they delivered amazing work that required very little revisions – saving time for the both of us! Thank you for making my life a little easier. I am so happy with my custom video and would most definitely recommend Wyzowl!
At Wyzowl we've been creating videos since 2011. We've got more experience than just about any other company. So we've got the skills and expertise to help you craft the perfect interactive video.
A wealth of experience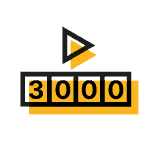 Over the years, we've built up huge amounts of experience with over 3,000 videos created. We're only too happy to pass that know-how and expertise to our clients, to make sure our videos achieve their goals.
Project management
Deal directly with each member of our team, add your own team members and we'll nail your project together! Our PM tool helps us work seamlessly, wherever you're based. Every aspect of our process and service are designed to deliver an impeccable customer experience.
Unlimited revisions
We want you to be happy with your video, and we'll work with you as much as required to make sure that happens. All we ask is a firm sign-off at the end of each stage.
Clear, fixed pricing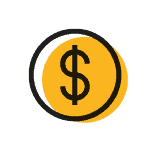 Remember that time you got stung with an unexpected bill or a hidden extra? Wasn't that fun? Of course it wasn't! That's why we always keep our pricing clear and transparent.
Since we started Wyzowl in 2011 we've had simple fixed pricing. Whether you're a startup or an enterprise, we've got an interactive video package that's right for you. Fill out the form below and we'll send a FREE info pack with everything you need to know about our service, straight to your inbox.
Got questions about our service, us or how it all works? See a few of the most common questions we get below.
What is interactive video?
Quite simply, it's video content, overlaid with interactive elements. Unlike linear video, the choices you make while watching determine how the video plays out. As a marketer this means you can put your viewer squarely in control of their viewing experience, opening up a whole world of opportunity!
What are the benefits of interactive videos?
Quite simply, there are many! Interactive video is associated with 68% increased brand recall, 9x increased purchase intent, and 5x longer user engagement with video content. We've also seen e commerce companies use interactive videos to increase sales – often called 'shoppable video.' Interactive content is always a good addition to your marketing mix, and interactive videos are, obviously, no exception!
Are interactive videos just for big companies?
Definitely not! The barrier to entry for interactive video – as with other types of video – is getting lower every day. Interactive video is no longer an 'enterprise package' – we also create interactive videos to suit the video marketing strategies and goals of startups and small businesses.
Why use Wyzowl as an interactive video agency?
Using Wyzowl's interactive video production services, means that you can literally start with nothing – we create everything from scratch, your whole video, considering interactivity throughout and we build this into your video content in the most creative way possible. We've done this more than most so we feel we're a great choice as your interactive video agency.
What are hotspots?
In their most simple form, hotspots are basically clickable buttons that appear in a video. But you actually have enormous flexibility over look and feel, to the point that they're barely recognisable as buttons at all – you can make any area of the screen a clickable hotspot that moves your viewer to the next section of their interactive video experience.
What makes good interactive video content?
It's important to remember that a great interactive video is an interactive experience – the more features and opportunities you can give your viewers to engage with your content, the better. But beyond that, the normal rules apply when you want to produce great videos that perform well for your business: keep it concise, engage your audience and don't cut corners when it comes to the look and feel.