Healthcare Video Production
We create healthcare video content that
breathes life into complex concepts
– benefitting healthcare companies, patients and medical facilities alike!
We've created 3,000+ videos for companies big & small…



What is a healthcare video?
A healthcare video is a video designed to educate, inform, or communicate health-related topics. It can cover various subjects such as medical procedures, wellness tips, patient testimonials, disease prevention, and treatment options. These videos are often used by healthcare professionals, organisations, and patients to share knowledge, raise awareness, and promote better understanding of health-related matters.
What are the benefits of these videos?
Medical video marketing offers numerous benefits. Video can be a dynamic and engaging way to convey complex medical information, making it easier for audiences to understand – video is used increasingly widely as a valuable patient education tool. Visual demonstrations of procedures, patient stories, and expert interviews help enhance credibility and trust. Videos also capture attention very effectively, leading to higher viewer retention and message retention – always a tricky goal in the healthcare industry. They cater to various learning styles and can be shared on multiple platforms, increasing reach and accessibility. Additionally, videos have the potential to evoke emotions, driving stronger connections and encouraging positive actions towards health and wellness.
What types of videos are most effective for healthcare businesses?
Video is one of the most versatile marketing tools in the world, and can be used in many areas of a healthcare business. This includes:
Marketing Videos: Introduce your brand, highlight your products and services and grow your business!
Animated Explainer Video: Simplify complex medical concepts or procedures through captivating visuals and storytelling.
Educational Videos: Inform and educate medical professionals on health conditions, treatments, and lifestyle tips.
Patient Education Videos: Empower patients by providing post-treatment care instructions and guidance for better health outcomes.
Product Tours: Showcase the features and benefits of your medical devices, equipment, or software to highlight their effectiveness.
Really, the sky's the limit! Ultimately, a mix of these videos creates a comprehensive approach, enhancing brand awareness and encouraging better health outcomes. Get in touch to discuss your specific needs.
Healthcare video examples
Take a look at a few of the healthcare videos we've created for our customers.
It's been a pleasure to work with Wyzowl on our new video content over the last year. They're always prompt and professional in their support. They've also been very patient and worked through problems with us as we've been implementing our refreshed brand into video content. Nothing is ever too much and the end result of the hard work has always been worth it. We're looking forward to working with them more in future.
Michaela Walsh – Paymentshield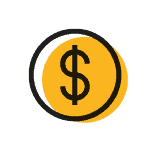 What makes a great healthcare video?
A great healthcare video is all about planning and having a well-crafted script. It should look fantastic, whether it's using the best equipment for live-action shots, or creating animated graphics that reflect the quality of your brand. Most importantly, it needs to get right to the good stuff that the audience wants to see and hear! Remember to keep it short and sweet, avoiding any unnecessary dragging. By following these tips, you'll be able to create an awesome healthcare video that captures attention and keeps viewers hooked.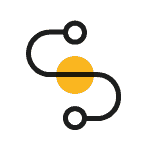 How do you choose between healthcare video production companies?
When choosing between healthcare video production companies, make sure to check out their portfolio, particularly looking for relevant examples in a similar niche to yours. Ask questions about their service so you fully understand what's required from you – and what's included in their package. And, of course, check out reviews: these will help make sure your healthcare organisation hires a video production company you can trust!
How long should medical videos be?
In some ways this is a little like asking the ideal length for a piece of string! But the general rule is that "shorter is better." Keeping the information concise and to the point helps viewers digest info without feeling overwhelmed. The trite answer would be 'As long as it needs to be and no longer!' Your chosen healthcare video production company will be able to work with you to craft your message into just the right time frame so that your video gets across the key details – without turning your audience off.
How does medical video production work, and how long does it take?
The process differs depending on whether you're creating animated videos or live action (both have their uses in the healthcare industry!) But in either case, we work to fixed turnaround times. We'll be able to work with you to make sure we hit your deadlines. Just get in touch if you'd like to discuss this further!
Healthcare video articles
We write and share all we know about video on our blog. Here are some articles related to healthcare videos you might enjoy…
Since we started Wyzowl in 2011 we've had simple fixed pricing. Whether you're a startup or an enterprise, we've got a video production package that's right for you. Fill out the form below and we'll send a FREE info pack with everything you need to know about our service, straight to your inbox.
Healthcare Video Production FAQs
Got questions about our service, us or how it all works? See a few of the most common questions we get below.
Are healthcare videos suitable for all types of medical practices?
Absolutely! They can be tailored to various specialties, from hospitals and clinics to pharmaceutical companies and wellness centres. We'll work with you at the beginning of the healthcare video production process to understand who you are and what you need from your video content.
Can you help with multilingual healthcare video content?
Yes, we offer multilingual options to ensure your message reaches diverse audiences effectively. We work with localisation partners and an international roster of voiceover artists so your medical videos can be repurposed for global use.
Do you offer closed-captioning or subtitles for accessibility?
Yes, we can provide closed-captioning and subtitle services to ensure inclusivity and compliance with accessibility standards. Again, just let us know when you kick off the healthcare video production process so we can build this into our work.
Can you assist with video distribution and marketing strategies?
We can certainly offer advice! At our core we're a video production company, and while we can't necessarily work on the execution or implementation of your video marketing campaigns, we can certainly offer plenty of video marketing advice based on years of experience! At any stage of the healthcare video production process, you can pick our brains for advice – we'll be more than willing to help you formulate effective video marketing strategies.
Can you integrate our branding and logo into the videos?
Absolutely, with over a decade of experience in video production, we're able to seamlessly integrate your branding elements to maintain a consistent and professional look throughout the videos. You can provide brand guidelines and/or other assets at the beginning of the video production process so we can nail down the style and implement it throughout.
How can I measure the success of my video?
Ultimately, your definition of success comes down to your own goals for the video. Some common goals might include view count, engagement rate, social shares, and comments. Some clients might monitor viewer behaviour, like drop-off points and click-through rates. Others might have much more specific goals, such as increased patient inquiries or brand awareness, which can help measure the overall impact of video on your healthcare organisation. We'll take steps to understand your goals at the beginning of the video production process – giving us the best possible chance of achieving them.