We create animated and live action travel videos that help
businesses inspire wanderlust
, showcase destinations, explain concepts and drive engagement in the travel industry.
We've created 3,000+ videos for companies big & small…



What are travel and tourism videos?
videos? Travel and tourism videos are promotional videos created by hospitality businesses like hotels, tour companies, airports, cruise lines, and more. These videos serve various purposes like welcoming and informing guests, explaining policies and procedures, providing destination overviews, showcasing amenities and offerings, encouraging bookings, and building brand awareness. From animated explainers to testimonials, these videos bring travel brands to life!
What types of videos work well for the travel industry?
Some highly effective video styles for travel companies include:
Welcome videos to greet and orient guests

Destination videos showcasing amenities, sites, and activities

Explainer videos simplifying processes like check-in/check-out

Testimonials from happy travellers

Behind-the-scenes videos offering a unique look at holiday destinations and venues

Safety and instructional videos on things like emergency procedures

Promotional and advertising videos to boost bookings

Corporate and brand videos to build awareness
The ideal mix of which types of video content you should use, of course, depends on your specific brand, offerings, and target audience.
How can video marketing benefit travel and tourism businesses?
Video is an impactful marketing medium for travel brands – as it is for many other industries. Videos can capture the sights, sounds, and emotion of the travel experience in a way that resonates with potential guests. They build familiarity with the location or property before visitors arrive. Video content engages social media users, website visitors, email list subscribers, and more to boost brand awareness and bookings. With so much competition in the travel industry, video gives brands an edge in showcasing their unique personality and offerings.
What makes an effective travel industry video?
There's no one particular answer to this question – rather, a number of things to consider. Effective travel videos are typically energetic, evocative, and informative. It all starts with a great story and a great message. Strong visuals and sound design help immerse viewers in the destination or experience. From there, clear narration and messaging inform the audience and makes sure they understand that golden message. Keeping videos short and sweet – typically 60-90 seconds – optimises engagement and keeps your viewers watching. High production value lends an air of quality and professionalism which sends the right message about your company. And, lastly, once you've made your viewer feel a certain way, it's time to make them act – clear calls-to-action should direct viewers to 'do something' next – whether that's to book, subscribe, or share.
Travel video examples
Take a look at a few of the travel videos we've created for our customers.
We couldn't ask for a better communication. It was easy to get updates and it was easy for me to speak with the people working on the project. There was never any delays or worrying about whether things would be delivered on time. So easy to deal with.
Enda Rylands – General Manager – Ramada Hotels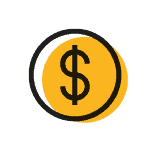 How much does travel video production cost?
The cost of travel video production can vary a lot based on the project's scope. For a simple 60 second animated explainer video, our research provides an interesting starting point, establishing the average price across 242 companies. Of course, you can pay more – or less – for video, depending on the style and level of complexity you're looking for. It's best to have an open discussion with your tourism video production partners about your specific objectives and budget. This helps them provide an accurate quote for bringing your ideal travel video vision to life within your budget before you start creating videos together.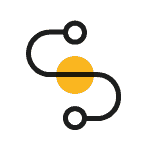 How does the travel video production process work – and how long does it take?
For a 60-90 second animated video, the typical production timeline is around 4-8 weeks (Again borne out by our research!) But it's important to point out again that this can vary depending on so many factors including the style and complexity of your video, how many rounds of feedback and revisions are required, how long the final product actually is, and many more factors besides. Our advice is to discuss timeframes with your video producer early on to ensure everybody's on the same page.
Which are the best video marketing platforms to reach potential travellers?
There are so many ways to use video in the travel business, it's hard to know where to start! You can enhance your own website with video, as well as reaching potential customers who might seek destination inspiration and trip planning resources on social media channels. Video can help you supercharge your email marketing, and many travel videos work well in real-world settings, too – think TV screens onsite at hotels, airports, etc. There's also a great opportunity to use video to ramp up your presence at events such as trade shows and conferences. In short, wherever your travel business does marketing – video can help.
Should you choose animation or live action for your travel videos?
Both animation and live action have merits for travel videos, so the ideal option depends on your specific goals and audience. Animation is brilliant for storytelling and visualisation, easily transporting viewers to appealing scenes and illustrating abstract ideas. Live action, meanwhile, fosters authenticity, capturing real sights, sounds, faces and voices that viewers can relate to. A blended approach incorporates the best of both. Many effective travel videos strategically combine animation and live footage to engage and inspire.
Did you know? 👀
💡 People on average watch 17 hours of online video content per week.
Get more of the latest trends around video marketing right here
We write and share all we know about video on our blog. Here are some articles related to travel videos you might enjoy…
Since we started Wyzowl in 2011 we've had simple fixed pricing. Whether you're a startup or an enterprise, we've got a video production package that's right for you. Fill out the form below and we'll send a FREE info pack with everything you need to know about our service, straight to your inbox.
Got questions about our service, us or how it all works? See a few of the most common questions we get below.
How does localisation work for travel videos?
We work with localisation experts to create international voiceover tracks, accurate subtitles/closed captions and generally get your video in the best shape for people to view, wherever in the world they are.
How does Wyzowl's live action video service work for travel businesses?
Our live action video service helps travel businesses bring destinations to life through authentic, emotional storytelling. We send a videographer to just about any location in the world, to capture high-quality footage showcasing properties, amenities, experiences – and people. This lets brands highlight their unique offerings while conveying the sights, sounds, and essence of the location. The polished, professionally edited videos effectively engage viewers, build trust and familiarity with the brand, and inspire travellers. Whether it's a resort overview, hotel room tour, or testimonial from a satisfied guest, our customised approach ensures travel businesses get impactful live action videos tailored to your specific needs and goals.
Why choose Wyzowl over another travel video production company?
With over a decade of experience creating thousands of videos in all industries, we've built a huge amount of storytelling experience and expertise. Our team understands how to craft videos that engage and inspire viewers to take action. We provide exceptional service, guiding you through the process via our custom project management system while offering unlimited revisions to perfect your final product. We work to fixed turnarounds to maintain timely delivery, giving you opportunity at every stage to check and approve our work. And our clear, simple pricing makes sure there are no nasty surprises! You'll get direct access to your creative team for a custom approach aligned with your brand's unique needs. For these reasons, we believe we stand above other travel video production companies, offering the knowledge, service, and results to bring your vision to life powerfully and effectively!
How do I get started?
Get in touch
and we'll come back to you within 1 business day with more info about our travel video production services, including pricing, process and timeframes.