There's an old saying that goes: "Tell me, I forget; show me, I remember; involve me, I understand." A great product demo video is all about involving your viewer. It goes beyond simple static product photography, and takes them deeply into the inner workings of the product. This might mean a live action video with a host or presenter giving the product demonstration, or it might mean using animation to demonstrate intricate product details with cross-sections, close ups and visual metaphors.
But either way, a product demo gives your viewer the closest possible experience to holding the product in their hands. They build customer confidence, and remove barriers to purchase. This makes product demo videos a highly attractive video type for online retailers – and plenty of other companies, too.
Product demo video examples…
Zendrive
SDK - A platform for driver analytics.
Origo hf.
Driver Guide - Adding value to your rental car experience.
SupplyNow
Supply Hero- An app for supply teachers to find work.
Doorport
Simple, sophisticated building access.
My Legal Advisor
Finding a lawyer, made easy.
Kite / Shopify
Demo Walkthrough - Plug-in for print on demand e-commerce stores.
The result of our customer service
Here are just a few of the nice things our customers say about our product demo video production service.
I often say the best way to determine a great partner is your willingness to work with them again. We've done this time and time again with Wyzowl and I urge others to do the same!
We wanted to open the window to our site without people having to register or make a commitment. Tools like an explainer video are key for us to explain what we're all about. Wyzowl enhanced the ideas we had for the video and I couldn't recommend them highly enough.
I was very impressed with the professionalism and friendliness of everyone involved and can't fault anyone at any stage! Everything was explained clearly and all queries were answered promptly!
Wyzowl are an efficient, professional, and friendly company to do business with. They get the job done brilliantly and are creative, supportive and proactive. I'm glad for the opportunity to work with them on our video content needs globally, and have really enjoyed working with them over the past year.
Wyzowl has delivered high quality videos for our organisation, we are really satisfied with the results and that's why we keep working with them. I would absolutely recommend them to make any kind of video for your organisation.
Amazing, amazing, amazing. This is quite frankly the best service I have received from a business in many many years. Why can't more people be like Wyzowl?? Keep it up.
We've seen hundreds of thousands of dollars in the form of new customers who originated with us by watching a Wyzowl video.
Truly exceptional service and follow through. To cut to the chase, we had a fantastic experience with Wyzowl and absolutely recommend them.
We have worked with Wyzowl multiple times now because of the smooth and straightforward experience they've provided each time. Our most recent project focused on generating awareness for the launch of our newest form builder and we are glad to say it was a resounding success. The video we created with Wyzowl has had hundreds of thousands of views to date, and it's still climbing. Because of their outstanding skills and production time, I would not hesitate to work with them again.
I really enjoyed working with Wyzowl on our series of videos. From the quoting/proposal process to the finished product, the experience with Wyzowl was great!
We are really happy with the final video and indeed have been really impressed with the whole process by everyone at Wyzowl!!
It was such a pleasure to work with Wyzowl! During every stage of the project, they delivered amazing work that required very little revisions – saving time for the both of us! Thank you for making my life a little easier. I am so happy with my custom video and would most definitely recommend Wyzowl!
Video: the ultimate demonstration tool
We all understand the value of product demos; they're an amazing way to show off your product and get an audience interested in the things it can help them do. But why, specifically, are product demonstration videos so effective?
Explain complex products visually
Product demo videos have a lot in common with explainer videos. They're an amazing tool for helping create that 'lightbulb' moment where a viewer can actually see and envisage how a product works. For example, you can use diagrams and cross-sections to demonstrate product qualities that aren't necessarily visible to the naked eye.
Enhance your buyer's journey
Our research routinely shows that video is the most popular and engaging tool when it comes to learning about new products. When asked how they'd most like to learn about a product or service, 73% said they'd prefer to watch a short video. This compares to 11% who'd rather read a text-based article, website or post, 4% who'd like to view an infographic, 3% who'd rather download an ebook or manual, 3% who'd rather attend a webinar or pitch, and 3% who'd like a sales call or demo.
Audio-visual elements
A demo video is a great tool because, with audio and visual elements, plus elements of movement, it addresses different learning styles. However your viewer likes to learn things, a demo video helps them do it.
Why use product demo videos?
Whenever you're selling a product online, one of the major limitations you face is that your audience can't touch, feel or hold the product. It's difficult to show them exactly how your product works. A demo video helps take them 'inside' the product, so you can showcase all the key benefits, and build the knowledge and confidence they need to help them, ultimately, make a purchase.
Product demo videos don't just help educate your customers. They can also be used to educate your sales team members. Arming them with knowledge about the key benefits of your product will help them answer questions, build rapport with customers and give them greater ability to highlight the benefits of the product – ultimately selling more!
Highlight the finer points
You can use product demo videos to help your customers get even more out of your product, by educating them on the features and benefits that aren't obviously apparent. Demo videos are a great way to show some of the surprising things they can achieve using your product! This helps ensure they get every drop of value possible out of your product.
Frequently Asked Questions
Got questions about our service, us or how it all works? See a few of the most common questions we get below.
How long does it take to create a product demo?
We work to fixed turnarounds for our part of the process, but most projects involve some back-and-forth, feedback and amendments. The actual turnaround time from beginning to end can vary based on how quickly you're able to provide feedback and how many rounds of changes are needed, but on a typical project it's possible to get a finished video to you in as little as 4-6 weeks.
What do I need to do before getting started with a demo video?
Before getting started make sure you watch a few product demo video examples and get a flavour for what you want.
I need to demo a piece of software, can you do this?
Yes, we have an app demo service that's perfect for demonstrating software. This uses screen recording. Check out the page here.
I have a complex product to demo. Will your team be able to understand it?
Absolutely. Our team has worked to demonstrate some really complicated products – from HVAC to outwear aftercare products – and our team are well equipped to understand a wide variety of unusual and interesting products. Our ability to ask the right questions – and our experience of working on other complex products – puts us in a great position to build better understanding among your potential users, helping increase conversions and create demo videos that sell!
How do I start my demo video project?
Fill out the form at the bottom of the page and we'll send you a free info pack all about our service, and come back to you with specific information about pricing.
Our product demo video process
Creating a product demo video isn't an easy job, but we're here to at least make it simple for you. Our demo video production process has been designed to get rid of that complexity, making things simple and painless for our clients. Here's how we do demo video production, the Wyzowl way…
1. Briefing & Fact finding
Like any relationship, our first step is getting to know you! Before we can create an amazing product video, we need to understand your product. We'll ask you to complete a brief form and arrange a kick-off call to get the project moving. It often helps if you're able to give us a quick product demo of your own, although this isn't essential. We also take time to understand your brand and design requirements so we can create a product demo video that matches your brand.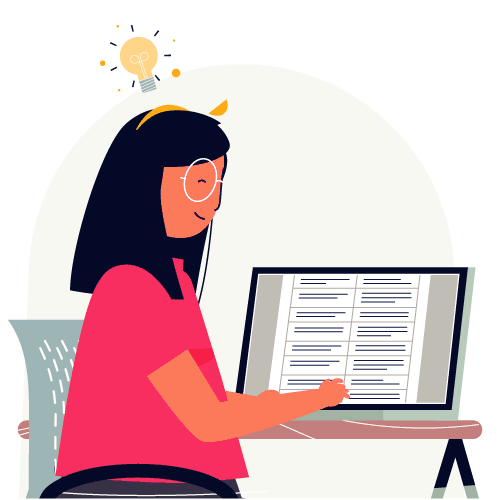 Next up we write a demo video script. This is a Google Doc where we nail down the dialogue for your demo video, and a description of what will be happening on screen during each section. It's the first 'concrete' step in the creation of your product demo video, and an exciting chance for us to get aligned on the project.
3. Storyboard (animated demo videos only)
The next step, once you're happy with the Script, is to create all the graphics for your video. We do this in the form of a Storyboard, which is a scene-by-scene layout of exactly how your completed video will look, but without the motion. You'll be able to feed back and make changes to the look and feel of the video here.
Once you're happy with the look and feel of the Storyboard we move ahead to the Animation process. Here our team add movement to the graphics you approved, creating a HD MP4 video file complete with royalty free music, sound effects and a professional voiceover track. At every stage, we're looking to create a product video you love – so you'll have the chance to offer feedback and make changes.
"I often say the best way to determine a great partner is your willingness to work with them again. We've done this time and time again with Wyzowl and I urge others to do the same!"

What makes a great demo video?
The best product demo videos share a number of things in common.
The right amount of detail
As much as you want to shout from the rooftops and showcase every last one of your product features, it's an unfortunate truth that attention spans are short! Include enough information to get your viewer in the position you want them to be – excited, enthused, and ready to either buy, or at least find out more. Don't spoil it with a video that's boring, slow and overly long!
Deliver an exciting showcase
A demo video is educational in nature – but it's also part of your overall video marketing strategy, so don't forget to market! Educate your target audience, yes, but also hype them up and put your best foot forward. An amateur, shoddy looking video doesn't send a great signal to the world – so great demo videos are built around great visuals, and focus on the immense benefit created by your product.
Capture (and hold) attention
Video, in itself, is a great way to grab audience attention and there are ways to amplify this further – choose a great thumbnail, put the video in a prominent position, and use an attractive video player. Whether you hold attention comes down to the video content itself: particularly the pacing and length. We can offer you advice on these things during the demo video production process.
Show the inner workings
It's important to remember the name here: you're making a 'product demonstration video' so it's really important that the video actually demonstrates the product! The best demo videos really highlight how a product works with clear visuals and dialogue.
Clear call to action
What do you want your viewer to do after watching? Think of a call-to-action – generally found at the end of your video – as a sign post at the end of a long road. Tell your viewer explicitly what you want them to do next and make sure you make the most of their investment in your product!
We created multiple videos to show how to use various features of Invoice2Go. The aim was to help customers understand the app before and after they download it.
"Everyone we've worked with has been courteous, professional, helpful, prompt and, last but not least, patient throughout the process. They turn out quality deliverables and always strive to make sure you're a happy customer."

A product demo video company you'll
What makes our product demo video production services so special? Here are just a few things…
Fixed pricing & turnarounds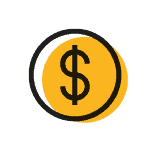 We're proud to offer fixed pricing – no hidden extras – and clear turnarounds, so you know what to expect next, and when, at any given point of the demo video production process.
Unlimited revisions
At each individual stage of the demo video process, we invite you to offer feedback and sign off on our work. All we ask is that you sign off at each stage so we can keep the entire process moving forward and, ultimately, create a great video that you love!
Experience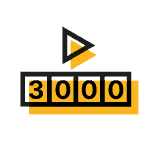 We have over a decade of experience, having launched in 2011 because we simply couldn't find an explainer video company to offer the services we wanted. Since then, we've worked with thousands of clients around the world helping them tell their brand's story, sell more of their products and services, and captivate their audience – from site visitors to event attendees.
Expertise
We're a creative agency with an amazing team that deeply understands marketing strategy. We understand the challenges and opportunities when creating an amazing product demonstration, and our grasp of being able to use video content to grab and hold attention, while telling remarkable stories, means we're a great choice to help with any product demonstration video project.
Service
Our entire business rests on the service we offer to our clients, and we take this extremely seriously. All our customers get direct access to our team through our custom-built project management tool, and, when you contact us, you'll receive a prompt, thorough reply as soon as possible.
Skill
Our world class team of creatives have combined decades of experience, and along the way we've become masters at our craft.
From startups to enterprise, we're trusted globally!

Since we started Wyzowl in 2011 we've had simple fixed pricing. Whether you're a startup or an enterprise, we've got a product demo production package that's right for you. Fill out the form below and we'll send a FREE info pack with everything you need to know about our service, straight to your inbox.