Product Demo Video Production
We create product demo videos that show off features, explain functionality and get your audience
excited about your products!
We've created 3,000+ videos for companies big & small…



What is a product demo video?
A product demo video is a video that showcases the features, benefits and functionality of a product. It shows off the product's capabilities, highlighting its key selling points and demonstrating how it can solve a specific problem or meet a particular need. Product demo videos are commonly used as marketing tools to engage and educate potential customers, so they can visualise and understand what a product really does, and how it really works.
What should be in a product video?
A product demo video should, obviously, include the product, front and centre! The best product demo videos feature demonstrations of how the product works and how it solves specific problems, highlighting real-life examples or scenarios which showcase the product's effectiveness. Finally, a great demo video should also feature a call-to-action, encouraging viewers to take the next step (such as visiting a website, requesting a sales call or making a purchase.)
What makes a great product demo video?
A great product demo video has one single objective: to effectively communicate the value of the product. Product demo videos should focus on the product's unique selling points and demonstrate how the product solves specific problems or meets customers' needs. A clear and compelling narrative – combined with beautiful visuals – can help to capture and hold the viewers' attention. A great product demonstration video should also be well-paced, easy to understand, and leave the audience with a clear call-to-action, prompting them to take the next step in the buyer journey.
Product demo video examples
Take a look at a few of the product demo videos we've created for our clients.
Webfleet
A driver management tool for fleet managers.
Origo hf.
Driver Guide - Adding value to your rental car experience.
SupplyNow
Supply Hero- An app for supply teachers to find work.
Doorport
Simple, sophisticated building access.
Capital On Tap
A credit line for businesses.
Cleanbrands
A protective cover for matresses.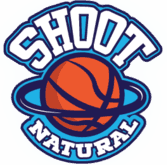 We have never been shown such professionalism and wonderfully courteous, kind and friendly customer service before! What you have going for you is what I believe every company should follow. From our very first contact with you to our very last, we have continually been blown away by your ability to communicate clearly the process of each phase of producing an Explainer Video and then followed by your extremely quick response time- FANTASTIC!
Suzy Griffee – Shoot Natural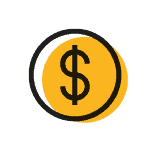 How much does a product demo video cost?
As always, this amount varies depending on the style and length of product demo video you're looking for. DIY product demo videos – i.e. you, with the product on camera! – can be inexpensive, or even free, to produce. But remember that lower-budget solutions like this may lack the polish and production value of a professionally produced video. It's best to consult with demo video production agencies or freelancers to get accurate cost estimates based on specific requirements. And find some product demo videos you like the style of before you get in touch – this can help ensure you get an accurate quote, and are well aligned with the product demo video production company from the beginning of your project.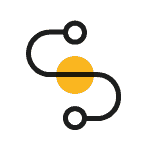 How long should a product demo video typically be?
There are always exceptions, but a product demo video should typically be around 1 to 2 minutes in length. Keeping it brief ensures that the audience remains engaged throughout the video. It allows for a focused presentation of the product's key features and benefits without overwhelming viewers with excessive information. It's important that product demo videos strike a balance between providing sufficient information and holding the viewers' attention.
How do you showcase the key features and functionalities of a product in a demo video?
To showcase the key features and functionalities of a product in a video, focus on visual demonstrations and clear explanations. There are exceptions but, in the main, nobody comes to a product demonstration video wanting jargon and complicated language. Use close-up shots, illustrations and animations to highlight specific features in action, and make these visualisations as 'real-world' as possible to help the audience envisage a product's actual uses and get them inspired about potentially using it themselves!
What are some of the ways you can use a product demo video to grow your business?
A product demo video helps grow your business in a number of ways. It can be shared on various platforms, such as home pages, product pages, social media platforms, and email campaigns, to generate awareness and attract potential customers. Product demo videos can also serve as a valuable resource for sales teams, helping them effectively communicate the product's value proposition to prospects – and, at scale, since it's much easier to send a video than give a demo yourself. You can even use demo videos to raise investment – whether that's in actual pitches, or in crowdfunding campaigns. The best demo videos are the ones that get the best results – so share them far and wide to help you achieve your goals!
Did you know? 👀
🛍️ 89% of people say watching a video has convinced them to buy a product or service.
📹 Over a third (36%) of marketers who created videos in 2023, created at least one product demo video.
Product demo video articles
We write and share all we know about video on our blog. Here are some articles about product videos you might enjoy…
Since we started Wyzowl in 2011 we've had simple fixed pricing. Whether you're a startup or an enterprise, we've got a video production package that's right for you. Fill out the form below and we'll send a FREE info pack with everything you need to know about our service, straight to your inbox.
Product Demonstration Videos: FAQ
Got questions about our service, us or how it all works? See a few of the most common questions we get below.
What's the expected timeline for creating a product demo video?
The length of time to create a demo video varies depending on the video style you choose. However for an animated product demo video, with some exceptions, you can realistically expect the entire process to take anywhere between 4 and 8 weeks.
I'm a product marketer: what other videos should I have in my video marketing strategy?
If you sell a product (or products!) there are many ways to use video marketing to help fuel your growth, beside demo videos. Explainer videos can be used to explain what you do and why. Testimonial videos featuring satisfied customers can build trust and credibility. And onboarding videos can help your new customers get up and running with your product. There are plenty of other creative ways to use video – get in touch if you'd like to discuss this with our team of animated video experts!
Why are animated product demos so effective?
Animated product demo videos have a big advantage over live-action videos and other demo videos for a few reasons. First, animation lets marketers show products that are still being developed or don't have a physical prototype yet, creating early buzz. Second, animation can help visualise things that can't be seen, like diagrams, close-ups and cross-sections, to explain intricate details. By using animation, you can grab people's attention and make them understand the true magic of your product! Plus, animations can match your brand's look and feel, making a consistent and memorable experience that builds trust.
What's the process for creating a product demo video?
Creating an animated demo video involves a number of processes – from fact-finding at the beginning, to script-writing, storyboarding, sound and animation.
How easy is it to create your own product demo video?
Creating your own product demo video can be relatively easy with the right tools and resources, but creating video to a standard that fully reflects the quality of your product can be more difficult. Many software applications and online platforms provide user-friendly interfaces for creating and editing videos, but it's important to balance the DIY approach with the desired level of quality and expertise for an effective product demo video. By contrast, working with a video production company makes creating product demos super easy. The entire video production process from planning to finished video is taken care of by an expert team – leaving you to get on with running your business.
I sell more than one product: do I need more than one video demo?
If you sell multiple products, it's usually beneficial to have separate demo videos for each product. This way, you can focus on showcasing the unique features, benefits, and use cases of each product. It ensures potential customers get specific information about the product they're interested in, increasing engagement and conversions. By creating multiple videos, you can effectively highlight the value of each product and cater to the different needs and preferences of your target audience.
How do I start my product demo video project?
To get started with your own product demo video, get in touch with some info about what you need – our team of experts will come back to you with further info about the product demo video production process: timeframes, pricing and more.