Construction Video Production
We create videos that support
every phase of the construction business
– from training, to health & safety and project visualisation.
We've created 3,000+ videos for companies big & small…



What is a construction video?
A construction video is video content designed to support construction companies. It's a wide label that includes everything from training videos to project overviews, product demos, construction marketing videos and even videos for use in tender pitches and proposals. We create animated videos that help construction companies attract new business, generate awareness, boost understanding and trust, plus support existing clients and employees.
Why is video content so important in the construction industry?
Video content is brilliantly suited to the construction industry due to its ability to visually convey complex processes, techniques, and even project progress. It enhances communication among teams, aids in training by demonstrating hands-on tasks, and assists in documenting projects for future reference. Video content improves safety awareness, accelerates knowledge transfer, and provides stakeholders with a comprehensive view of construction activities, ultimately leading to more efficient and effective project management. Beyond that, as in all industries, video helps businesses grow – reaching and engaging new audiences with powerful, informative and inspirational content that makes a great impression.
What sort of videos work well for a construction business?
A successful construction business can benefit from a wide range of video content. Animated videos include things like construction company overview videos, project showcases, product demos, animated tutorials detailing specialised techniques and safety animations promoting best practices. Live action videos like behind-the-scenes clips and customer testimonials can help underscore company values, enhance credibility, attract clients, and effectively demonstrate the business's expertise and capabilities.
How can construction videos provide insights into construction techniques and processes?
Videos, particularly animated ones, are a brilliant way to illustrate abstract concepts – tremendously useful for the construction industry. A construction company can use video to demonstrate intricate construction techniques, such as structural load distribution or HVAC system functionality. By simplifying complex ideas, animations enable viewers to grasp otherwise challenging aspects. This approach boosts understanding, making processes more accessible to both construction professionals and laypeople, ultimately contributing to better-informed decision-making and successful construction project outcomes.
Construction video examples
Take a look at a few of the construction videos we've created for our customers.

We could not be happier with the videos that Wyzowl made for us. They were affordable and very high quality. The entire staff has been a pleasure to work with and we would not hesitate to use them again for any projects in the future.
Johanna Snow – Lifetime Solar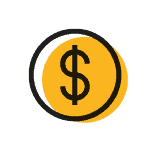 How much does construction video production cost?
When it comes to creating construction videos, the cost hinges on several factors, ranging from the video's length and style to its overall complexity – and other factors. At Wyzowl, we offer fixed pricing, so you'll know before your project begins what you can expect to pay. While there are lots of variables, you might find it useful to check out our explainer video pricing research, which outlines the cost estimation of a 60-second animated explainer video. Although this isn't specific to construction video, it's a decent point of reference and a solid starting point for understanding what you might expect to pay.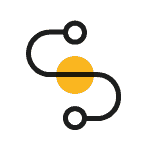 What are the best platforms to promote a completed construction video?
One of the great things about construction video is that it can be promoted across a range of platforms. Leveraging YouTube taps into its strong search visibility, while social media platforms like LinkedIn, Instagram, and Facebook engage both industry professionals and a broader audience. Integrating the video into your construction company website, incorporating it into email newsletters, and sharing on specialised industry forums helps ensure a targeted approach. We've even had clients embed video content within presentations for conferences or trade shows.
How long does it take to create construction videos?
Again there are a few variables to this answer. While we work to fixed turnarounds at each stage of our video production process, we also offer unlimited revisions – so the actual time it takes from the beginning of a project to the end, really depends on the speed (and volume!) of feedback, and the number of revision rounds. Our research found the majority of companies offering turnarounds of 4-8 weeks for a 60 second animated explainer video and this again seems to be a pretty reasonable starting point to manage your expectations!
And what about live action construction video?
We've spoken a lot about animated video on this page, but live action video is also a great addition to your construction marketing strategy. Whether it's behind-the-scenes content, customer testimonials or live action company overviews, live action videos can be an integral part of your video masterplan!
Construction video articles
We write and share all we know about video on our blog. Here are some articles related to construction videos you might enjoy…
Since we started Wyzowl in 2011 we've had simple fixed pricing. Whether you're a startup or an enterprise, we've got a video production package that's right for you. Fill out the form below and we'll send a FREE info pack with everything you need to know about our service, straight to your inbox.
Construction Video Production FAQs
Got questions about our service, us or how it all works? See a few of the most common questions we get below.
Can construction videos enhance safety training?
Absolutely, they can be instrumental in improving safety training. Training videos vividly illustrate safety protocols, potential hazards, and correct usage of protective gear. Real-life scenarios showcased in videos offer practical insights, making safety guidelines more tangible. Visual learning aids better information retention and application, equipping workers with the knowledge and awareness needed to minimise risks. Ultimately, construction videos bolster safety culture, reducing accidents and ensuring a safer working environment on construction sites.
Can construction videos offer insights into advanced construction technologies, such as 3D printing or Building Information Modeling (BIM)?
Certainly, they can provide valuable insights into advanced technologies like 3D printing and Building Information Modeling (BIM). By visually demonstrating the intricate processes and benefits of these technologies, videos help professionals understand their implementation in real-world scenarios. This visual representation simplifies complex concepts, fostering greater awareness and adoption within the industry, and enabling practitioners to stay up-to-date with the latest innovations in construction techniques.
Do construction videos need to adhere to any industry standards or certifications?
While there are no specific industry-wide standards or certifications exclusively for these videos, many of our clients recognise the importance of sticking to safety regulations, privacy laws, and quality standards in the creation and distribution of videos for construction companies. Depending on the region and type of construction, various guidelines and regulations might apply. To ensure accuracy and compliance, we recommend consulting legal experts and relevant industry associations where possible. We offer unlimited revisions at each stage of our video production process, so you'll be able to run deliverables past your chosen legal experts to ensure everything is in good order.
Can video be used to demonstrate products used in the construction industry?
Absolutely, videos are an effective means to demonstrate products utilised in the construction industry. These videos can spotlight features, installation processes, and benefits of construction materials, tools, and equipment. By visually showcasing their practical application and performance, videos aid decision-making for contractors, architects, and other professionals, ensuring a clear understanding of the products' suitability for specific projects and enhancing the overall quality of construction projects.
Why choose Wyzowl as a construction videography partner?
We get it: choosing a construction video production company is tough. When you work with us, you get access to unmatched expertise in crafting compelling videos. We have over 10 years experience and have created more than 3,000 videos for clients all over the world. With a track record of producing engaging content across multiple niches, we understand the distinct needs of construction businesses. By harnessing our experience and creativity, your firm can achieve the construction marketing outcomes that are important to them.
How do customer testimonials benefit construction firms?
Customer testimonials offer loads of benefits to construction firms. They establish credibility by showcasing real customers' positive experiences, building trust among potential clients. These testimonials demonstrate the firm's expertise, reliability, and successful project delivery. Future customers can relate to firsthand accounts, helping them make informed decisions. Testimonials also serve as a powerful construction marketing tool, boosting the firm's reputation, attracting new business, and generating long-term client relationships based on proven satisfaction. Click here to find out all about our end-to-end testimonial service that makes this whole process a breeze for you and your clients.