Animated Sales Video Production
We create animated sales videos that
supercharge your sales process
– inspiring, exciting and transforming your leads into customers!
We've created 3,000+ videos for companies big & small…



What are sales videos?
Sales videos – sometimes called sales explainer videos – are short, promotional videos created to support the sales process of your business. Whether they're used in cold emails, nurture sequences or at an in-person sales pitch, they engage and persuade your audience by highlighting benefits and features using storytelling and visuals.
What makes an effective sales video?
All great videos, regardless of their use, rely on proven advertising principles – and there's no exception here. Videos used in the sales cycle should capture attention early – in the first few seconds – communicate a clear message, engage the audience emotionally, and respect their time. The best sales explainer videos are short, concise and packed with value: getting right to the specifics of what your business is really offering to the viewer.
How can sales videos support a sales team?
These videos provide valuable support to sales teams. For starters, video is one of the most popular and engaging media types, which can 'cut through' the noise – and close more deals! Sales animations also save valuable time for sales teams – offering a consistent and scalable tool to educate potential customers about products or services, address common questions and objections, and showcase features and benefits without sales calls. They're really versatile, too – they can be shared via various channels, so sales reps can leverage them at every stage: reach potential customers early during prospecting, then support them closely in the nurturing and closing stages. By automating parts of the sales process, videos can free up time for salespeople to focus on high-value activities and build stronger relationships with more leads.
Why does video work so well as a sales tool?
Video works exceptionally well as a sales tool – it has a unique ability to engage and captivate audiences. It combines visual and audio elements, creating a dynamic and immersive experience that really resonates. Video gives salespeople a great tool to convey emotions, tell compelling stories, and demonstrate products in action. It builds trust and credibility, connects on a personal level, and simplifies complex concepts. These things all make video a fantastic tool for assisting your sales team – taking away the heavy lifting and letting them focus on the work that really matters to them.
Sales video examples
Take a look at a few of the sales videos we've created for our clients.
Immunovites
d-Biotin 100mg- Explaining the benefits of d-Biotin.
Callyssa
A cloud-based personal assistant.
Pink Fader
A Grammy nominated record production company.
Vin Bon
Canada's largest make your own wine retailer.
Nord Safety
A cloud-based, all in one platform for HSEQ management.
Kite
Explainer- Offering custom, branded merchandise to your audience.
We wanted to open the window to our site without people having to register or make a commitment. Tools like an explainer video are key for us to explain what we're all about. Wyzowl enhanced the ideas we had for the video and I couldn't recommend them highly enough.
How long should a sales video be?
The length of a sales video really depends on the purpose and content of the video. Generally, it should be short and sweet – no longer than 2 minutes for maximum impact. A good sales video should have enough information to explain your product or service, without being overly long and boring. If possible, keep the core message concise so it can be quickly understood while still providing enough details to get your audience interested in learning more. Ultimately, aim for the shortest possible length to both capture attention and effectively convey enough information to get your audience excited.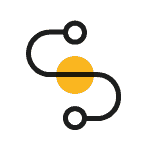 How do you make a good sales video?
Creating an effective sales video for your company requires a comprehensive strategy, as well as careful preparation and implementation. You should start by outlining your goals for the video, what message you want to convey, and who you're trying to reach. Once you have a plan in place, work with a professional production company that can deliver all aspects of video services, including script, storyboards, design and animation – all on time and on budget. After the video is completed, promote it through various channels such as social media platforms or email campaigns to ensure maximum exposure. With hard work from both yourself and the production team behind you, a good sales video can be crafted that captures attention and results in conversions.
What are the different types of sales video?
Sales videos come in a variety of types and can be used for many different purposes. Animated explainer videos are great for introducing complex topics, while product demo videos help your audience understand how products work. Live-action testimonial videos allow potential clients to hear real stories from other satisfied users, building trust and credibility. Really, there are an almost unlimited number of ways to use video to engage new prospects and turn them into new customers! Get in touch for a free consultation if you'd like to talk about specific ideas or challenges you have!
What should be included in an animated sales video?
Sales videos should include a compelling story about the product that outlines its features, benefits, and value to the consumer. It should also feature an engaging script with key points about why customers should trust your brand. Visuals are important too – think exciting images, animations, and videos that help tell the story of the product in a compelling way. Finally, ensure that you finish strong by including promotional offers and website links so viewers can be directed towards making a purchase.
Did you know? 👀
💵 87% of video marketers say that video has helped them directly increase sales. Check out some more great stats
here
– we carry out our own annual research to stay on top of the explainer video industry year after year!
We write and share all we know about video on our blog. Here are some articles about sales videos you might enjoy…
Since we started Wyzowl in 2011 we've had simple fixed pricing. Whether you're a startup or an enterprise, we've got a video production package that's right for you. Fill out the form below and we'll send a FREE info pack with everything you need to know about our service, straight to your inbox.
Got questions about our service, us or how it all works? See a few of the most common questions we get below.
How do I use video throughout the sales cycle?
There are so many different ways to use videos during the sales cycle. Videos can help showcase features, introduce benefits, answer questions, tell your story, build trust and overcome objections. It's well established that for most significant purchases, there are a certain number of 'touches' required. Video lets you mix up those touches, automating the process to some extent, freeing up time while delivering memorable, impactful content experiences to your leads.
Why choose an animated sales video?
Animated video and live action both have their merits. But animated videos have particular power during the buying process: they can present abstract concepts and visualisations that help viewers understand complex ideas. Animated sales videos also allow for consistent branding, customisation, and flexibility in conveying the unique value proposition of your product or service.
Is there a difference between sales and marketing videos?
While there are subtle differences, sales and marketing videos are largely the same in the way they're created. It's just that they're used in different ways, with different audiences and goals. As long as we understand this at the beginning of your project, we can make sure we uniquely address the specific audience for your video and achieve the results you're looking for. The same rules for success apply to videos used in sales as the ones used in your marketing campaigns – quality, duration and story!
How do I choose an animated sales video production company?
When choosing a partner to work with on your animated sales videos, you should look for a company that has a great reputation and high quality work. Make sure the team is experienced in creating videos with compelling stories and engaging visuals that will grab your customer's attention. Ask to see examples of their previous work specific to your niche, read customer testimonials, and ensure they have the right resources to bring your animated sales video to life. Finding the perfect company is really important – so don't be afraid to take your time researching different options until you find one that feels like a good fit for you and your brand!
What's included in the Wyzowl package?
The Wyzowl package is all inclusive! We create animated videos following a fixed process that encompasses everything from initial research to the final product. This means unlimited revisions at each stage (subject to a firm sign off at the end of each part of the process) ensuring that you come away with a sales explainer video that you absolutely love. You also get royalty-free music, voice-over, and sound effects.