We create video content that helps charities
share their vision
, tell their story, and bring viewers into their cause.
We've created 3,000+ videos for companies big & small…



What is a charity video?
A charity video is a video designed to promote a charitable cause, organisation, or campaign. It aims to raise awareness, evoke emotions, and inspire action among viewers to support the cause, donate, or volunteer. These videos often feature compelling storytelling, impactful visuals, and a call-to-action, aiming to connect with the audience on a personal level and encourage them to contribute – financially, or with their time! – to the cause.
Why is video a great tool for charities?
Video is a powerful tool for charities because it conveys emotional stories and messages VERY effectively. It engages viewers with compelling visuals, music, and narratives that evoke empathy and drive action. Videos can showcase the impact of donations, highlight the people or communities benefiting from support, and create a personal connection with the cause. Videos also have tremendous reach – they can be easily shared on various platforms, spreading the word and increasing the potential for donations, volunteer participation, and awareness.
What types of videos work well for charities?
Charities can use a range of video types to achieve great things. Emotional storytelling videos can help spotlight beneficiaries' stories, evoking empathy and winning hearts and minds. Explainer videos can help clarify the organisation's wider mission and activities – as well as raising awareness of various concepts and ideas related to the charity. Fundraising videos can share the urgency of contributions. Event coverage videos can capture the vibrancy of charity initiatives and help massively with event marketing. Educational videos can showcase the cause's importance and help raise awareness. Testimonial videos feature supporters sharing their experiences. And that's just the tip of the iceberg! In all its guises, video helps charities to engage audiences, convey messages, and inspire support for their work.
Charity video examples
Take a look at a few of the videos we've created for charities.
I really enjoyed working with Wyzowl on our series of videos. From the quoting/proposal process to the finished product, the experience with Wyzowl was great!
Lynsay Williams – Oxford University Press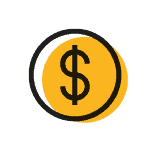 How much does charity video production cost?
The cost of charity video production varies widely based on factors like video length, quality, production complexity, scripting, editing, and animation. Basic videos might cost a few hundred dollars, while more professional, intricate videos could range from a few thousand to tens of thousands. Tailoring content to the cause and target audience, as well as collaborating with experienced video professionals, ensures impactful charity videos within your budget. Check out this piece of research which seeks to find out the average cost of a typical 60 second video! But above all, remember to fully discuss budget and pricing with your chosen charity video production company.
What makes a great charity video?
A great charity video combines emotional storytelling, compelling visuals, and a clear call-to-action. It highlights the cause's impact through authentic stories, creating a personal connection. It's important to be concise – to have your core message in mind and make sure that comes across, whether people watch for 15 seconds or 15 minutes. A powerful narrative arc, professional production quality, and a strong visual and auditory appeal all help to captivate viewers – grabbing, and holding their attention. And don't forget the last, but most important part – a well-crafted call-to-action which motivates viewers to contribute, volunteer, or spread awareness, ultimately making a lasting impact for the cause.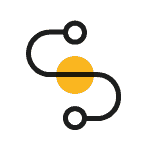 How long does charity video production take?
Again, the duration of the charity video production process depends on video complexity, length, scripting, editing, and revisions. Collaborating with a skilled team, having a clear vision, and streamlining the production process can speed the process up, but – generally – quality is always preferable to speed! Make sure to leave adequate time for creative development and refinement along the way, to give your final charity video the best possible chance to effectively communicate your message and send the right message about your charity.
How and where can charity videos be used once they're completed?
Charity videos have many versatile uses. They can be shared on your website, social media platforms, and email newsletters to engage supporters and raise awareness. They can also be screened at fundraising events or galas to help enhance emotional connections and inspire donations. Charities can collaborate with media outlets for wider exposure, while integrating videos into presentations, workshops, and grant applications to extend their reach, making them an effective tool to amplify the charity's message.
Did you know? 👀
57% of people who watch nonprofit videos go on to make a donation, and 68% of nonprofit video watchers view similar videos within 30 days. (Source: Empower)
We write and share all we know about video on our blog. Here are some articles related to charity videos you might enjoy…
Since we started Wyzowl in 2011 we've had simple fixed pricing. Whether you're a startup or an enterprise, we've got a video production package that's right for you. Fill out the form below and we'll send a FREE info pack with everything you need to know about our service, straight to your inbox.
Charity Video Production FAQ
Got questions about our service, us or how it all works? See a few of the most common questions we get below.
Are there any storytelling techniques and formulas that work best in charity video production?
We're well-versed in storytelling techniques and formulas and can help you with this throughout the video production process. The "Hero's Journey" framework, showcasing a beneficiary's transformation, is often a great starting point. This is an extension of the "Problem-Solution" structure, which we've used as a bedrock to create many of our 3,000+ videos, highlighting challenges and contrasting them with the impact of a business, charity, product or service. However, while there are formulas and techniques – no two videos are the same. We'd love to hear more about your specific charity and use our expertise to help you frame your story!
Can you create charity videos in multiple languages for use in different countries?
Absolutely, where necessary we can work with localisation experts to produce your charity videos in a wide range of languages, catering to diverse audiences across various countries. To enhance accessibility, we also offer closed captions and subtitles where required, ensuring that language barriers and hearing impairments don't hinder engagement. This approach ensures that your charity's message is effectively conveyed and resonates with audiences around the world.
Why choose Wyzowl as a charity video production company?
When it comes to choosing a charity video production agency, we know you have plenty of choice. So why choose us? Well, we have extensive experience and storytelling expertise, having created more than 3,000 videos for our clients, all around the world, for more than a decade. Our seasoned team specialises in crafting compelling narratives that resonate with your cause. With plenty of experience working as a charity video agency, we understand the unique needs of nonprofits and work passionately to bring your mission to life.
How does video storytelling help to build connections with donors?
Above all, video is a brilliant storytelling tool. Stories resonate deeply with audiences by tapping into emotions and empathy. Showcasing the story of a person through video content, makes the charity's mission relatable and tangible, fostering a connection between viewers and the cause. Stories personalise the impact of your charity, making it easier for audiences to understand and empathise with beneficiaries' experiences. This emotional engagement cultivates a sense of shared purpose, leading to increased support, donations, and involvement in the charity's initiatives.
What types of calls to action (CTAs) are effective in charity videos?
Effective CTAs for charity videos might include "Donate Now" with a URL or QR code urging viewers to contribute directly. "Share" prompts encourage spreading the video on social media for wider reach. "Subscribe" CTAs help build an ongoing relationship with the charity. "Learn More" links direct viewers to deeper insights on the cause. Language is important here too – personalised CTAs like "Join Us" or "Be Part of the Change" emotionally connect audiences with the mission. Engaging, clear, and actionable CTAs inspire viewers to take steps supporting your charity's goals.