Real Estate Video Production
We create real estate video content that helps agents and teams reach a wide audience – introduce their services, engage buyers, and
make real estate easier for everyone!
We've created 3,000+ videos for companies big & small…



What is a real estate video?
A real estate video is video content that communicates information about the real estate industry. These videos can cover topics such as market trends, investment strategies, legal processes, or client testimonials. Unlike property listing videos, our real estate videos focus on educating and informing the audience about real estate-related subjects, offering valuable insights and guidance to prospective buyers, sellers, investors, or anyone interested in the real estate market.
What types of video work well in the real estate business?
There are lots of different types of real estate videos that can be highly effective. Explainer videos can explain complex processes like buying or selling a home, guiding viewers through legal requirements and financial considerations. They can also introduce real estate companies – your brand, vision and values. Testimonial videos build trust by showcasing satisfied clients. Additionally, agent introduction videos can help personalise your team, establishing rapport with clients. A mixture of these real estate video types can help companies engage, inform, and connect with audiences.
What are the benefits for real estate agents of using video?
Video marketing unlocks several great benefits for real estate agents. It helps them engage with a broader audience, generate leads, and nurture client relationships effectively. Educational videos establish them as industry experts, building trust and client loyalty. And client testimonial videos reinforce their reputation – convincing people to take the next step and contact the agent or firm.
Real Estate Video Examples
Take a look at a few of the real estate videos we've created for our customers.

We could not be happier with the videos that Wyzowl made for us. They were affordable and very high quality. The entire staff has been a pleasure to work with and we would not hesitate to use them again for any projects in the future.
Johanna Snow – Lifetime Solar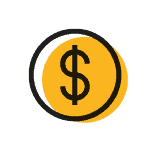 How much does real estate video production cost?
The cost of real estate video production can vary widely based on factors like video length, complexity and style. For a simple property tour video, you might spend a few hundred to a couple of thousand dollars. However, more elaborate videos with professional scripting, high-quality equipment, and advanced editing can cost a lot more. It's essential to discuss your specific needs with your chosen real estate video production company to get accurate quotes tailored to your project and budget. For animated videos, you might find our study to be a useful starting point – we surveyed 242 companies to work out the average cost of a 60 second animated explainer video.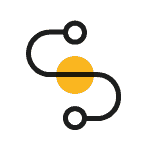 How long does real estate video production take?
The timeline for real estate video production can vary. For a basic property tour video, it might take a few days to a week, including planning, shooting, and editing. However, more complex videos with scripting, multiple locations, or special effects can take several weeks or even a couple of months to complete. The exact duration depends on the video's complexity, the availability of talent and equipment, and the editing and post-production process. It's crucial to discuss your timeline with the production team to ensure your video is ready when you need it.
Is animated video or live action best for real estate agents?
The decision between animated and live-action videos for real estate agents really depends on what you want to convey. Animated videos are great for simplifying complex topics like legal details or investment strategies. They use visuals to make it easier to understand. On the other hand, live-action videos add a personal touch. They work well for things like client testimonials, introducing agents, or showing the human side of real estate. So, the choice depends on what message you want to send and what your audience prefers. We recommend using a mix of both to really take your video marketing to the next level!
What platforms can be used to amplify the reach of real estate videos?
There are a few great ways to give your video the widest possible reach. Of course, you should start with your own channels – your website, social media channels and more. From there, uploading your video to YouTube is a great way for people to discover it – YouTube, after all, is the world's second biggest search engine. Boosting your video content with ad spend on platforms like Facebook, Instagram, and LinkedIn helps you reach specific audiences. Lastly, showcasing your videos at real estate events, open houses, or meetings can help you connect with people face-to-face, creating a comprehensive strategy for maximum impact.
Real estate video articles
We write and share all we know about video on our blog. Here are some articles related to real estate videos you might enjoy…
Since we started Wyzowl in 2011 we've had simple fixed pricing. Whether you're a startup or an enterprise, we've got a video production package that's right for you. Fill out the form below and we'll send a FREE info pack with everything you need to know about our service, straight to your inbox.
Got questions about our service, us or how it all works? See a few of the most common questions we get below.
Why choose Wyzowl as your property video production agency?
With over a decade of experience and a truckload of expertise, we've built a reputation as a trusted partner for real estate video production! We create video content with results at the forefront of our mind – and we make it easy for our clients, with a great, clear process and a focus on communication throughout. We exist to make the real estate video production service easy – and deliver an end product you absolutely love!
How long should a real estate video be?
This really depends on the type of video you're creating, and particularly, the attention span of your target audience. As a general rule, we recommend a starting point of 60-90 seconds – of course, content can be longer than this if you're delivering value throughout, e.g. long-form educational videos. However we always say videos should be long enough to communicate key information clearly – while short enough to maintain viewer attention. We always advise our clients to keep things short and sweet where possible, as this tends to lead to more impactful, successful videos.
How should I find topics to create real estate videos about?
Check out forums and sites like Quora and Reddit to understand the questions people are asking and the things they'd like to know more about. Think about the questions you're regularly asked by clients, and consider any bits of industry knowledge you can share. Your topics should educate and engage your audience while positioning you as an expert. Our creative team can also provide ideas tailored to your business – get in touch if you'd like to pick our brains and find out more about our real estate video production service!!
How does the real estate video production process work?
Again this depends on the type of video being created – we have different processes for animated and live action videos which, while pretty similar in parts, clearly vary for obvious reasons! In any case you can rest assured that you'll always know exactly where your project is up to, what the next deliverable will be – and you'll have plenty of opportunity to feed back and make changes along the way.
What makes a great real estate video?
Great real estate video is all about providing value. By giving your audience exactly what they need, you can establish expertise, build an emotional connection and represent your brand well. Videos should inform, inspire and build trust. High-quality visuals and audio are also key. Most importantly, it should align with your specific audience and their unique goals and interests.
What are the metrics for success when it comes to real estate video production?
Important metrics include views, watch time, clicks, lead generation, conversions, social engagement, and more. Success looks different for every business, so we recommend setting your goals before production begins: this means we can tailor our approach – and your real estate videos – to your unique KPIs!
How can I get started?
Getting started is easy! Just get in touch and tell us about your project. We'll set up a consultation to discuss the details and provide a quote, as well as some info about our service and our credentials as a property video production company. We can't wait to bring your vision to life through the power of video!