Customer Service Video production
We create customer service videos that give your customers the tools and information to achieve
amazing success
with your product or service!
We've created 3,000+ videos for companies big & small…



What are customer service videos?
They're a type of video that aims to support and provide value to customers. They offer solutions, guidance, and information to help customers address challenges or achieve specific goals related to a product or service. They can take the form of FAQs, tutorials, troubleshooting guides, or product demonstrations. By offering self-help resources through engaging visual content, businesses can improve customer satisfaction, reduce support inquiries, and strengthen their overall customer experience – boosting customer loyalty.
How can video help brands improve their customer service?
Video can significantly improve brands' customer service by providing valuable resources and support to customers. Through instructional videos, FAQs, and troubleshooting guides, brands can offer clear, visual demonstrations of how to use their products or resolve common issues. Video's engaging nature and ability to convey information effectively help customers understand complex topics easily. By empowering customers to find answers independently, brands can reduce support calls, enhance customer happiness, and build a reputation for delivering exceptional customer service.
Why use animated video?
Animated videos are an excellent choice due to their versatility and visual appeal. Animation allows for creative storytelling and the depiction of complex concepts in a simplified and engaging manner. With animated videos, brands can effectively communicate instructions, product features, and problem-solving techniques. The use of vibrant visuals, characters, and dynamic motion captivates viewers' attention, making the information more memorable. Animated videos for customer service add an element of entertainment, making the learning process enjoyable and enhancing the overall customer experience.
Where can customer service videos be shared to help customers?
These videos can be shared across various channels to assist customers effectively. Their most common usage is to be embedded on product support pages or knowledge bases on a company's website. But the same video content can also be shared on social media platforms, such as YouTube, Facebook, or Instagram, to reach a wider audience as part of your video marketing strategy. They can also be distributed through email newsletters or included in mobile apps. By leveraging multiple channels, brands can ensure that their videos are easily accessible and available to customers wherever they look to find assistance.
Customer service video examples
Take a look at a few of the customer service videos we've created for our clients.
Radius
A video to explain and demonstrate new features.
Cosyseal
Explaining what happens next as a new customer.
Hotel Engine
A video to explain the settings page functionality.
Harrow Council
Explaining about food waste in flats.
Faversham House
Giving helpful tips for an upcoming event.
Intuiface
Introducing a new software version.
I was very impressed with the professionalism and friendliness of everyone involved and can't fault anyone at any stage! Everything was explained clearly and all queries were answered promptly!
Anthony Gougeon – Capital on Tap
What topics or scenarios are good fits for customer service videos?
They're well-suited for a variety of topics and scenarios. Some examples include product demonstrations to showcase features and functionality, troubleshooting guides to address common issues, onboarding tutorials to help users get started with a product or service, frequently asked questions (FAQs) to provide quick answers to common queries, and best practice guides to offer tips and recommendations. These videos can cover any area where visual guidance and support can enhance the customer experience and empower users to make the most of a product or service.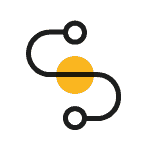 How long should customer service videos be?
The ideal length for these videos can vary depending on the complexity of the topic and the attention span of the target audience. As a general guideline, they should aim to be concise and focused, typically ranging from 1 to 5 minutes. It's important to prioritise clarity and effectiveness by delivering the necessary information efficiently. Consider breaking down complex topics into shorter segments or creating a series of videos if the content requires more extensive coverage. Ultimately, the goal is to provide valuable information in a digestible format that keeps viewers engaged.
What makes a great customer service video?
First, it should address the needs and pain points of the audience, providing relevant and practical solutions. Clarity and simplicity are crucial, ensuring that the information is easy to understand and follow. Visual appeal and engaging storytelling capture and maintain viewers' attention and ensure the video sends the right message about your brand. A well-paced video is also super important – with a concise duration, clear visuals, and a friendly tone.
How can businesses measure the effectiveness of their customer service videos?
Businesses can measure the effectiveness of their customer service videos through various metrics. They can track video engagement metrics such as view counts, watch duration, and click-through rates. Monitoring customer feedback, comments, and shares can provide insights into the impact of the videos. Businesses can also dig deeper into metrics such as support ticket reduction rates, customer satisfaction surveys, and conversion rates to gauge the effectiveness of the videos in resolving issues, improving customer experience, and driving desired actions.
Did you know? 👀
21% of marketers created customer service videos in 2022. Elevate your video marketing strategies by delving into our annual survey, packed with captivating statistics –
visit here for all the details
.
Customer service video articles
We write and share all we know about video on our blog. Here are some articles about customer service videos you might enjoy…
Since we started Wyzowl in 2011 we've had simple fixed pricing. Whether you're a startup or an enterprise, we've got a video production package that's right for you. Fill out the form below and we'll send a FREE info pack with everything you need to know about our service, straight to your inbox.
Customer Service Video FAQs
Got questions about our service, us or how it all works? See a few of the most common questions we get below.
What's required from me during the video production process?
During the video production process, we ask for your involvement and input – but the extent of that involvement is really up to you! As a minimum, we ask you to provide a clear brief about your goals, target audience, and key messages. We may also ask for relevant materials such as product information, branding assets. From there, we get on with the work – asking for feedback and approvals at different stages to ensure the video aligns with your vision. Prompt and effective communication, as well as timely provision of necessary resources, help in streamlining the production process and delivering a video that meets your requirements without any undue delays.
How long does it take to create customer service videos?
The time required to create videos can vary depending on factors such as the complexity and length of your video, among other factors. Typically, the process includes steps such as scripting, storyboarding, animation or filming, editing, and post-production. We create videos with fixed turnarounds and fixed pricing so can be really transparent about this when you get your project underway.
Why use Wyzowl as my video production company of choice?
There are several compelling reasons to choose Wyzowl as your video production agency. With our extensive expertise and experience marketing video production services since 2011, we've established a great reputation for delivering high-quality videos. We offer fixed pricing, transparent workflows, excellent customer service and unlimited revisions, making sure you come away with a video you love!
Can you create live action customer service videos?
Yes, we can create live action videos if that's the direction you choose. Live action videos involve real people, settings, and props to deliver the message. Customer service isn't the most common use case for live action video, but, executed correctly, it can add authenticity and a personal touch to the customer service experience, creating a relatable connection with the audience.
How important is accessibility in videos created for customer service?
Accessibility is really important in a lot of different types of video marketing, but it's perhaps even more important in customer service. It's about ensuring that all individuals, including those with disabilities, can access and understand the content. We offer various options for narration, closed captions, and translations to cater to diverse audiences. You can choose your own voiceover artist, and beyond that, we can localise your video into different languages, and add closed captions or subtitles. These options ensure that videos are inclusive, engaging, and accessible to a wide range of viewers.
How can video help customer support agents do their job?
Video is a valuable tool that supports customer service agents in their job. It offers a visual medium to demonstrate instructions, troubleshoot issues, and showcase product features in a way that customers universally love. Agents can share videos with customers to provide clear explanations and enhance understanding – leading to better results. By utilising video, your customer support team can provide information efficiently, resolve issues effectively, and deliver a more engaging and supportive customer experience. They can save time dealing with common problems – and instead focus on proactively improving the customer experience and dealing with particularly tricky issues.