Last updated on 9th August 2023
With the internet making it easy for customers to compare several businesses at once – and switch from one to the other with a simple tap of their finger – competition has never been fiercer.
Customers are always expecting more from the businesses they interact with. More personalisation. More value. More wow moments.
If you're already dabbling in the world of video marketing, that's great! According to our 2022 State of Video Marketing survey, most people (73%) would prefer to learn about a product or service by watching a short video.
But here's the thing:
Everyone's making videos.
The next logical step for levelling up your video marketing – and an awesome way to stand out – is with interactive video.
Interactive videos give your viewers control of their experience by allowing them to interact with your video content in a number of different ways, such as making decisions and answering questions.
As a result, a more tailored and memorable experience is created. According to WIREWAX, interactive videos are 32% more memorable than traditional videos.
So, with that in mind, let's take a look at the 26 best examples of interactive video.
What is an interactive video?
Interactive video offers a new world of opportunities. Not just creative possibilities. It transforms the linear storytelling arc by letting viewers take the story where they want it to go.
You can tailor content for different audiences, generate leads and better educate prospects. It's also a way to capture valuable data about what people are most interested in based on audience behaviour.
The forms interactive video can take are limitless. You can give your viewers quizzes, control over viewing perspective, gamified content, clickable menus and even interactive storylines that let them choose their own adventure.
No matter which form it takes, all interactive video shares the power to create with the audience. That's different from traditional linear video, where the audience's participation is limited to simply watching.
Learn more by checking out our interactive video page.
26 best examples of interactive video
We've put together a list of 26 of the best interactive video examples we've ever seen to show you what's possible… but don't just watch them, interact with them to get the full effect. Play around with the controls, and have a little adventure.
1. Deloitte
(Click here to interact with the video)
When thinking about whether you want a work at a company or not, culture is often a high priority. But culture isn't an easy thing to describe. It's about as exciting as describing a mission statement. Culture is better felt than picked apart in bullet points.
This video "Will You Fit Into Deloitte" takes you through a series of etiquette snafus and moral conundrums. By the end, you'll better understand whether you've got what it takes to join the Deloitte team.
In one scenario, you've got to pick the right gift for a colleague you just met.
What do you do?
In another you're brought into a client meeting, and a gust of wind sweeps your presentation notes away.
What do you do?
Or how do you deal with a malfunction in the copy room?
(Hint: The answer is not to run away.)
This video shows the value of asking for help and other values Deloitte holds high.
If you make the wrong move in one of these situations, you're met with a mildly humiliating thumbs down — and the chance to redeem yourself.
This video gamifies the recruitment process by scoring your reactions to scenarios, which would be pretty dull to explain.
The results of this interactive video? On YouTube, it outperformed linear video for Deloitte. The video also garnered noteworthy social buzz and average viewing times of more than four minutes.
2. Honda
(Click here to interact with the video)
The Honda Civic is the ultimate family car. It also happens to make a great getaway vehicle, as we learn in this interactive video from global ad agency Wieden + Kennedy.
The video they created for Honda is entitled "The Other Side," and it's a simultaneous experience of dual realities for one Honda driver. In one reality, he's a carpool dad picking his kids up from school. The kids are still wearing masks from a school event as they hop into the backseat of the car dad's driving. In the alternate reality, the dad is a lead-footed getaway driver. His backseat passengers are fellow thieves in an art heist racing to escape.
We flash to the alternate reality every time we hold down the letter "R" (a reference to the Honda Model featured, the Civic Type R). Frequent prompts pop up on the screen to "press and hold the R to see the other side." These prompts are smartly run at regular intervals throughout the video. These flashes of alternate realities force you to ponder if you're more of a carpool-parent or the getaway-driver type. In this Honda video, you can be both.
The results from this interactive video were dramatic for Honda. People spent an average time of more than three minutes with the video, which is particularly high for the automotive industry. Plus, website traffic for the Honda Civic doubled during the campaign.
3. Nicky Case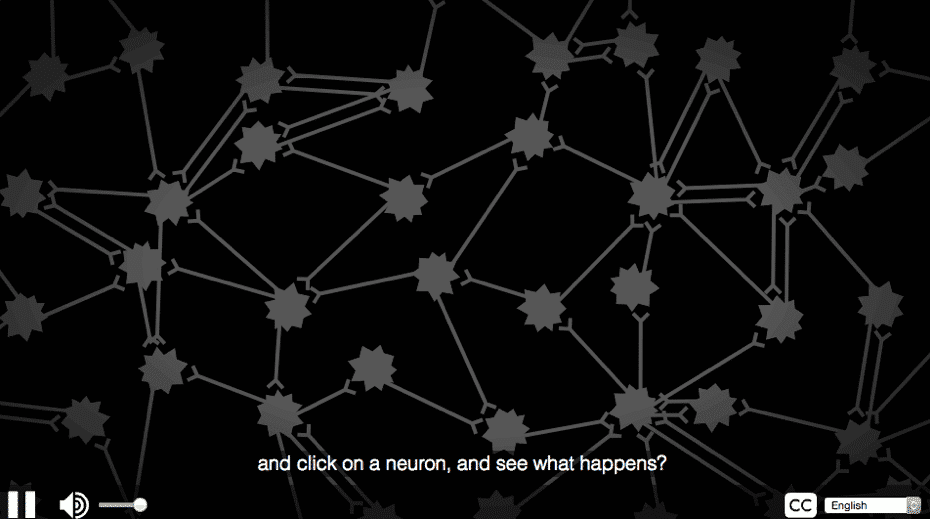 (Click here to interact with the video)
"So, I always used to get anxiety," explains narrator Nicky Case at the beginning of this animated explainer video. From there, the video shows us that neurons are what give you a happy brain or an anxious brain. It's all based on connections your brain makes. The same connections that you make while interacting with neurons in the video.
The narrator continues describing his own experience with anxiety. He says he used to be afraid of a lot of things, from being seen as a failure to holes in the ground. He also goes on to explain advanced concepts like Hebbian learning. Yet he keeps them all grounded with interactive examples of neurons that the viewer is invited to take part in to progress the video.
You learn how your brain works with these gamified interactions. If you don't connect enough neurons or make the connections quickly enough, you're forced to do them over.
Sure, it's a game, but there's a deeper reason behind it. If you didn't understand there are ways to make new paths for neurons in your brain — ways to make yourself less neurotic — now you do. Fascinating!
4. Bob Dylan
(Click here to interact with the video)
Bob Dylan is one of those iconic artists some people can never get enough of. This interactive video lets you flip through channels of people lip syncing Bob Dylan's classic song "Like a Rolling Stone."
Like your Dylan with a little anime?
There's a channel for that.
You can get your Dylan on with tennis players in the middle of a game. Check out newscasters lip syncing in between breaking news. You can even watch home shopping channel hosts gush over a dustbuster while lip syncing!
All in all, the video has more than 125 of these wacky channels; including a faux Bachelor channel with tight-skirted bachelorettes ready to scratch each other's eyes out and a hot tub.
It's a Dylan lover's dream. Since the video was produced in conjunction with the release of a new Dylan box set, it's viral content that practically shares itself. Anyone who loves Dylan is going to want to talk about it and pass it on.
The channels are so surprising and offbeat, you can't help but poke through the channels to see more (even if you're not a die-hard Dylan fan).
The video smartly opens with instructions. Once you hit play, the video opens on a quick flip through some channels before the song begins. It's important to remember that people need guidance on how to use interactive videos. This video gets it, in every way.
The results?
This interactive gem racked up almost 1 million views in just its first day of going live!
5. Lifesaver
(Click here to interact with the video)
Many people fail to become trained or maintain their CPR training, even if it means a life could be saved. In this interactive explainer video for Lifesaver, we're shown the lifesaving power of CPR and the Heimlich maneuver.
The video opens by asking, "Would you know what to do?" You then become part of the rescue when you click on any of the four scenarios for Jake, Rebecca, Harry and Peter. When you click on the story for each of these people, you're quickly put into a life-and-death situation where you're prompted to take action.
After you complete a CPR rescue, you'll find out exactly how good your CPR timing is. The video times your simulated chest compressions (that you make by hitting a key on your keyboard). Additionally, there's a scoreboard with your correct answers. The speed of your responses in the rescue is also rated.
The story closes by describing the patient's hospital treatment and recovery. You can become surprisingly involved in these stories within a few minutes. Interacting with these people is what makes the connection more powerful. If you had been sitting on the sidelines and not helping "treat" these patients, it's doubtful whether you'd be as invested.
This video is firing on all cylinders. It's highly interactive, emotional and gamified. And it couldn't be for a better cause. For its many accomplishments, the video has won a Webby Award and an E-Learning Award, and was even nominated for a BAFTA.
6. LaCantina Doors
(Click here to interact with the video)
LaCantina Doors manufactures folding door systems that allow for large openings to the outdoors. Instead of a standard sliding door, it's possible to install panels of sliding doors that reach 40-foot, even 60-foot openings. It's a high-end home product that requires many design considerations. The complexity and high price point of the product makes it ideal for interactive video.
LaCantina approached their interactive content by dividing it into sections: Operation, Configuration, Threshold, Glass, Hardware & Finishes, Screening and Unique Applications.
They explain how the interactive video works at the beginning. It's an important reminder of how much we can take for granted when introducing people to new experiences. This is especially true for older audiences (and the less digitally native among us).
In some ways, this is more of an interactive menu with the option to view more about parts of the product you're interested in. But throughout the explainer videos, there's a "Switch View" option. This gives you more control over what you're seeing than watching a linear video.
When you click the "Switch View" icon, it changes the angle of the camera or the scene content. The scenes are all attractively shot, and there's a high-end feel to the production value.
In terms of engagement, it would have been interesting to move the sliding doors through interactive controls. Clickable design options would've also made it more user-controlled… but that's just us being super picky!
7. Allianz Global Investors
(Click here to interact with the video)
Faced with challenges in recruiting, Allianz Global Investors opted to create an interactive video targeting millennials. They chose the theme of a portfolio manager's first day on the job.
At the beginning of the video, we're greeted by our designated "onboarding buddy" in the lobby of Allianz headquarters. This cheerful woman walks us around the building and through a couple of typical job duties, such as buying and selling stocks.
As our orientation continues, the tour is interrupted by emergencies a real-life portfolio manager might encounter. We're given interactive options such "buy a stock" or "sell stock" — there's even the option to run away! Depending on what you choose, you'll lose or gain points.
(Spoiler alert: Running away isn't going to score you any points.)
After a few developments throughout the day and options to consult your colleagues, you have to choose the best stock to buy for the portfolio. Depending on what you choose, you'll get a high or low score.
If you score higher, you may be more incentivized to work for Allianz. Conversely, Allianz may be able to weed out underperformers before they even get to the gate. More importantly, this explainer video gives Allianz the power to interest more recruits in a way that appeals to the millennial generation. They didn't bore them with a linear business video. Allianz hooked these digital natives with navigable content and game-based scoring they crave.
8. Virtual Art Sessions
(Click here to interact with the video)
To introduce their 3D drawing app, Tilt Brush, Google commissioned six acclaimed artists to paint in real time using their software.
At the beginning of this interactive video, you're given the option to interact normally or to use VR, if you have a device. Then you're taken to a menu of six artists, ranging in disciplines from sculpture and street art to fashion and illustration.
Once you choose an artist, you're taken into a session. In each of these sessions, we find the artist is in a blank, black space. Soon, the work begins to take shape as the artist starts moving around and making their first brush strokes.
You're given a choice of speed of watching the artist work, but the real kicker is the ability to alter the perspective of the artist in action. Even if you don't have a VR set, you get to experience the art in three dimensions with the 360-degree views from every angle.
There are also links to traditional video interviews with each artist, which you can navigate to from inside each artist session. But you'll hardly want to once you get caught up in zooming around the artistic works from every angle. This immersive exploration into the artistic process can be addictive.
9. VIP Chelsea FC Access
(Click here to interact with the video)
It's every football fan's dream to tour the grounds of their favourite club and spend some one-on-one time with their idols. And interactive video has the power to make this possible.
This video tour of CFC uses interactivity and a first-person point-of-view to give viewers an immersive experience.
Not only does it feature VIP areas from the team's training grounds, it also allows fans to live out the dream of meeting legends like Frank Lampard and Christian Pulisic.
Interactive hotspots give viewers the power to carve out their own journey and ask the questions that they are most interested in.
This makes the whole experience more engaging and exciting than watching a standard video interview would be – because it allows you to be the interviewer!
10. ChopValue
(Click here to interact with the video)
What do you do when a global pandemic derails your trade show plans?
The answer:
Keep calm and carry on – in any way that you can. For ChopValue, this meant taking their trade show booth online.
This interactive video is the perfect substitute for a trade show, and it earned the company a WIREWAX Interactive Video Award for Best Interactive Event Video. Even better, people can attend in their pyjamas!
While showcasing their products in crisp detail, and telling the story behind their business, ChopValue placed hotspots around their video that viewers could click to either find out more about a topic, or even purchase a product.
11. Hyundai
(Click here to interact with the video)
This interactive video was designed specifically for mobile users, which is a smart move considering 34% of people say they mainly watch videos on their mobile devices.
This energetic video grabs viewers' attention from the very first second with a funky, upbeat soundtrack and super-fast, seamless transitions.
The hotspots are all tucked away at the bottom of the video, meaning they don't detract from the viewing experience at all.
But if viewers do decide to click on them then they can find out more about the car, and even book a test drive directly from the video.
This video won Best Creative use of WIREWAX at WIREWAX's Interactive Video Awards.
12. Wallpaper
(Click here to interact with the video)
Here's another video designed especially for mobile users.
And just like the BBC video, this interactive experience gives viewers the pleasure of travelling without them ever having to leave home. And it does a brilliant job, scooping up WIREWAX's Best Interactive Travel Video award.
Hotspots make it easy to find out more about each attraction, and you can also book with the tap of your finger.
13. FinFit
(Click here to interact with the video)
We all know that customer attention spans are shrinking. You only have a couple of seconds to grab your viewers and hook them. But when you have multiple target audiences it can be difficult to appeal to everyone with the limited time that you have.
Interactive video is an amazing use case for companies with several different target audiences, like FinFit.
This explainer video doesn't make interactivity the star, it simply uses the tool to split its audience so that every viewer is only watching content that is relevant to them.
14. Aardman's Dead Lonely
(Click here to interact with the video)
Typically known for their stop-motion creations, such as Wallace & Gromit, Aardman showcased a more traditional approach to animation with this fun interactive video aimed at children.
This story-based content by the oscar-winning animation company takes us on the journey of a zombie called Fred who is looking for his long-lost love, Barbara.
In this black and white world, choices are presented to viewers in colour.
And if the wrong item is selected then the undead Fred "dies" all over again.
Creating a gamified story like this is a great way to keep the attention of viewers – particularly younger viewers!
15. SAP
(Click here to interact with the video)
On the surface, this looks exactly like your typical 60 second explainer video. And it can be viewed and enjoyed in that way without missing out on any of the messaging the company is trying to get across.
However, there is also interactivity sprinkled throughout for viewers who want to learn more about each scene shown.
The interactive hotspots in this video are very subtle and don't detract from the viewing experience whatsoever.
When viewers do click on them they are invited to watch a testimonial video for SAP, featuring the company highlighted in the scene of the explainer video.
A lot of our clients ask us if they can put testimonials in their videos. Understandably, they want to share the amazing things their customers have said about them.
But an explainer video isn't always the best place for testimonial content as it can slow down the pacing and detract from the story.
Using interactivity the way that SAP has done here is like getting the best of both worlds!
16. Football Manager
(Click here to interact with the video)
How do you create an engaging ad for one of the most anticipated games of the year?
You gamify it!
This interactive video is fast-paced and fun, bringing a little hint of what fans can expect from Football Manager directly into the ad.
Viewers can interact with the video, using decision points to carve out their own story.
And each decision is time-sensitive, so it really puts the pressure on and creates a fast-paced and exciting experience!
17. Major Lazer
(Click here to interact with the video)
This interactive video, made to promote a music video from Major Lazer, is big on fun and big on feels.
Viewers are invited to switch between the real world and the dream world by clicking the screen.
This is a really interesting way to use interactivity, and definitely a great way to increase watch time as the clicking is pretty addictive – it's like watching two videos at once!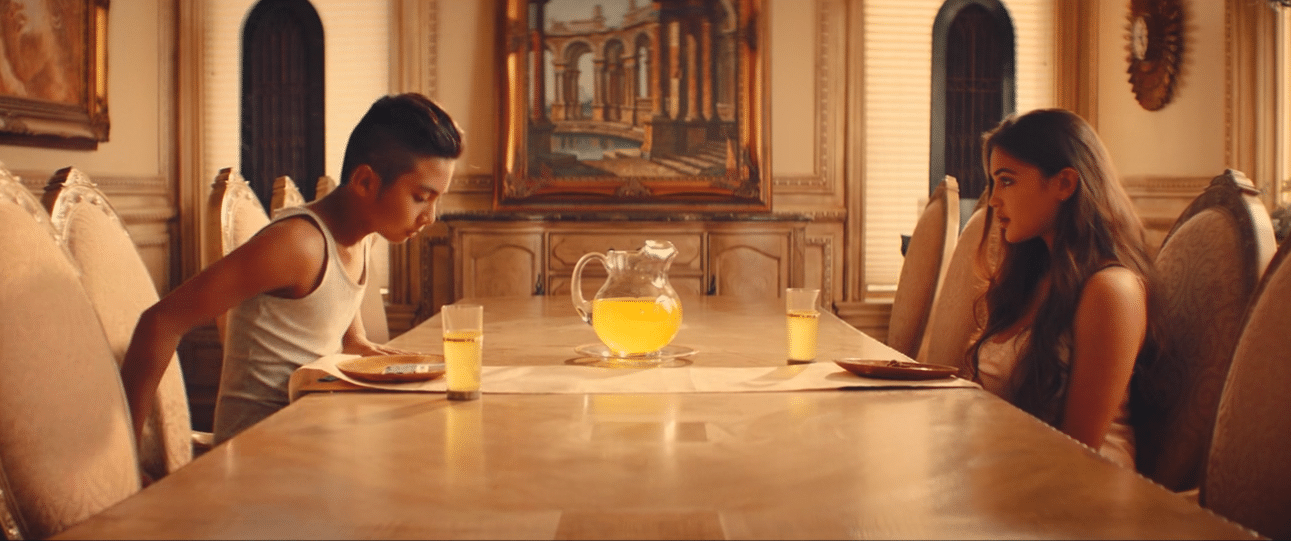 But it's not all gimmick, the storyline is gripping too and takes viewers on a journey as the dream world seeps into reality towards the end.
18. The Coop
(Click here to interact with the video)
If you ever read those "choose–your-own-adventure" books as a child, then it's easy to see interactive videos as the visual equivalent to those.
The Coop takes that idea and runs with it. This is not just one interactive video, but an interactive series made for entertainment purposes.
This bingeable murder-mystery puts viewers in the detective chair and allows them to make decisions, such as which suspects to speak to and even what questions to ask them.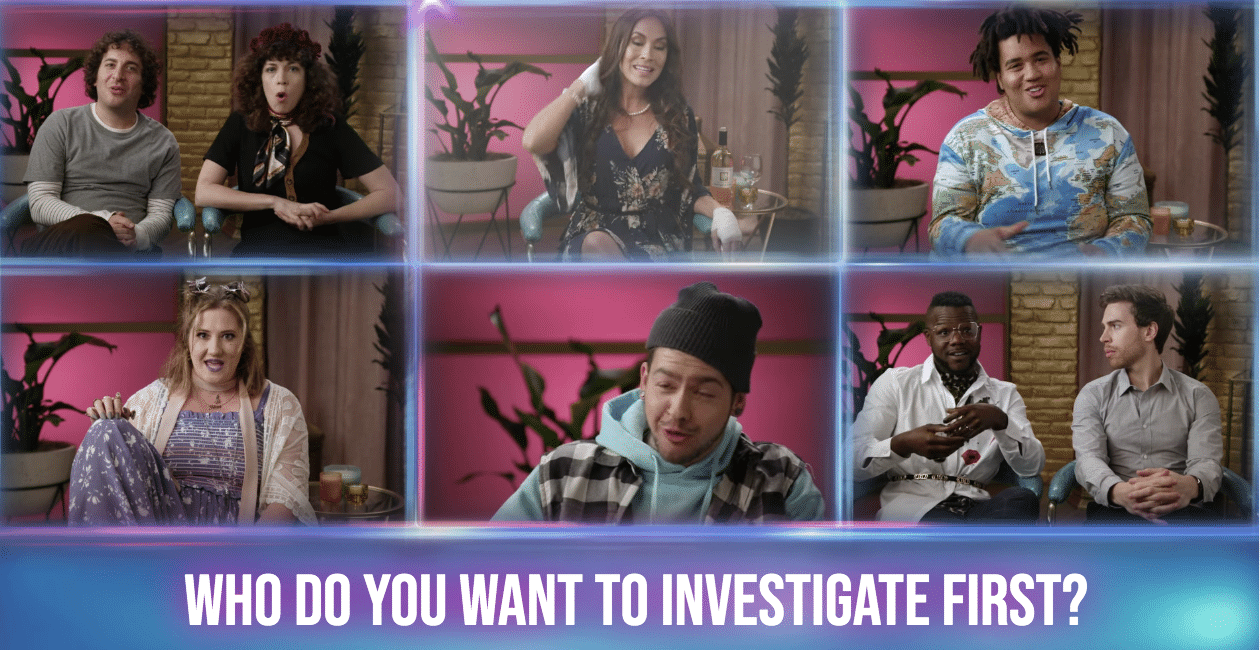 While you may not initially think there's anything you can learn here when it comes to marketing your business, there's a lot of untapped potential in this market.
For example, you could create your own original series that hooks viewers with a powerful story but also markets your products at the same time.
Click here to find out more about how to get started with interactive video.
19. Stan & Ollie
(Click here to interact with the video)
Yep, even movie trailers are a use case for interactive video.
The video, created to promote the movie Stan & Ollie, includes not only a trailer for the film, but information on the storyline, how the prosthetics were made, and even behind-the-scenes interviews with the cast.
All viewers need to do to access additional content is tap the screen, and for those who just want to watch the trailer, that's fine too!
20. P&G
(Click here to interact with the video)
Turns out that doing virtual laundry is way more fun than doing real laundry!
This made for mobile and social first choose-your-own-adventure style video ad by P&G is strangely addictive, with lots of different variations to try.
Viewers can select from different types of clothing and then walk through different scenarios that involve spillages and stains, with Ariel always coming to the rescue and making the clothes look as good as new.
This is an idea that can be emulated by any brand, all you need to do is make your product or service the hero of the story.
21. Paymentshield
(Click here to interact with the video)
This interactive video that we created for Paymentshield takes all of their clients pain points and answers them in an engaging way.
A video like this can act almost like a visual FAQs page – each frequently asked question appears as a hotspot that users can click to get the answer.
This is a great way to appeal to a large number of people as it puts the power in the viewers' hands. They're no longer passive, but active – and can alter the narrative flow according to their own interests.
And there's a handy "SKIP" button in the corner of the screen to give viewers even more control of their experience.
22. NatGeo & Ford
(Click here to interact with the video)
At its core, this video is an ad for the new Ford Bronco Family collection of cars. But, instead of putting the car at the forefront of the ad, Ford connected with NatGeo to tell the story of world-renowned adventurer, Jimmy Chin.
With breath-taking views and an emotional storyline, you definitely forget you're watching a car ad. And well-placed hotspots put the viewer firmly in the driving seat.
This gives people the opportunity to see the car in an array of different locations and weather conditions:
23. Crate & Barrel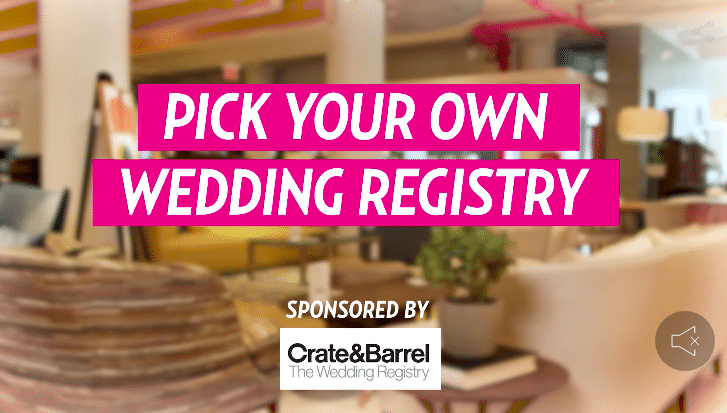 (Click here to interact with the video)
This partnership between US Weekly and Crate & Barrel transformed what would've typically been a physical store visit into an engaging digital registry piece.
The host, Lauren Bushnell takes viewers through the store and gives the experience a cosy and personal vibe – while the branching opportunities allow viewers to make the video even more personal by answering questions about themselves:
Viewers are then shown items that match their personality and are given the option to tap the screen to add those to their digital registry.
This is a pretty ingenious way for Crate & Barrel to encourage people to register with them and it resulted in around 4 interactions per viewer!
24. Coronavirus Mythbusting
(Click here to interact with the video)
A very relevant video for today's climate. This interactive video is another mobile-first experience, making it easily shareable for viewers who enjoyed it and want to pass on the message.
The simple line-drawn animation style shows that there really is no limit to the way an interactive video can look and feel.
And the simple quiz format makes it easy for viewers to digest the information and find out more about the coronavirus.
25. Rituals
(Click here to interact with the video)
This shoppable campaign for Ritual was designed to increase brand awareness and differentiation in the market.
And it does that really well, by tactfully placing Ritual products in a peaceful video that draws viewers in.
Through relaxing music, slow-paced editing, and beautiful scenery, this promotional video does more than sell products, it sells a lifestyle.
26. SAFEYOU
(Click here to interact with the video)
We created this game-based video for SAFEYOU to promote their app that's all about educating people in sports – both athletes and amateurs – to make safe and healthy decisions.
The first-person POV instantly transports viewers into the situation to emulate the pressure of how these propositions feel in real life.
The game-based nature of the video also amps up the pressure by encouraging users to make decisions quickly, as they would in reality.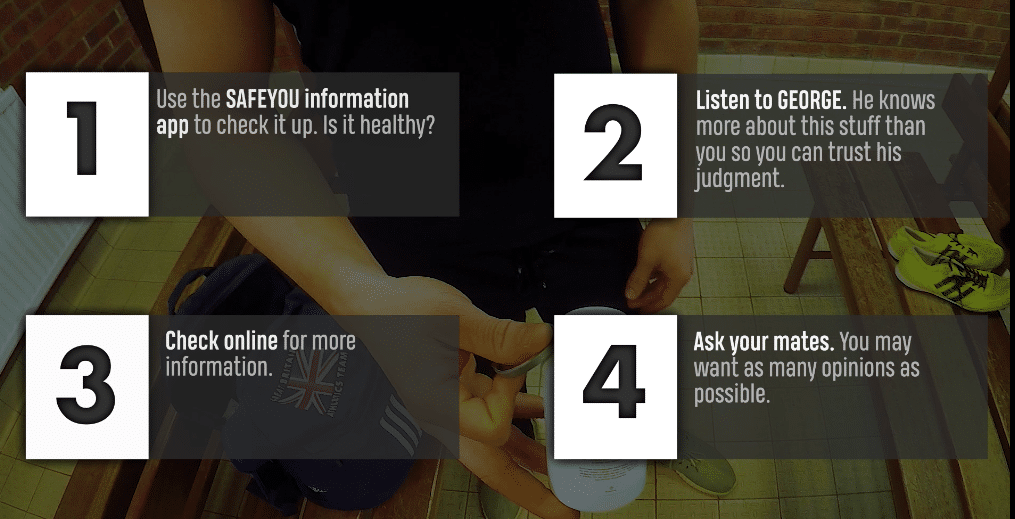 It's also a great way to maintain engagement and make the experience more memorable.
Driving success with interactive video
Interactive video offers a new world of options that turns typical marketing on its head, and puts the user in control, resulting in more captured data; higher engagement levels; and better ROI. As we've seen in the examples here, it's particularly effective in a number of areas, including:
Outreach: Donations and campaigns often succeed on the emotional quality of the appeal, interactive video increases engagement and connection.
Teaching: Give important subjects, like CPR, a big boost with interactive questions and user controls.
Recruiting: Competing for top talent, especially for millennials, is driving recruitment strategies to new heights with interactive video.
Customer education: Educating consumers is notoriously expensive. Get better results and ROI with content that's informative and entertaining.
That's all for this round up of interactive video examples, but we've got more where those came from. Check out these interactive videos for even more fresh ideas.