We Create Product Videos
That Inspire People To Buy
Product videos give you the chance to show your product in action, demonstrate how it works and inspire people to buy!
We've created product videos for some amazing brands including:

These are just a few of the videos we've created. We have plenty more to show you, so
get in touch
if you can't see a video in your industry!
A product video is a video that walks the viewer through the intricacies of how your product works, in a powerful and dynamic way. It's all about showing off your product in the best possible light to help convey understanding, and win trust among your potential customers. When you're selling any product online, one of the biggest obstacles you have is that your customer can't hold it in their hands; with video, you can overcome this limitation, giving a comprehensive overview of the specific features and benefits of your product. Doing this can lead to many benefits – increased buyer confidence and higher conversions to name just a few.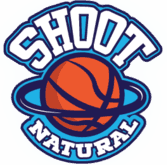 We have never been shown such professionalism and wonderfully courteous, kind and friendly customer service before! What you have going for you is what I believe every company should follow. From our very first contact with you to our very last, we have continually been blown away by your ability to communicate the process of producing an Explainer Video clearly. Then followed by your extremely quick response time- FANTASTIC!
Suzy Griffee – Shoot Natural
Benefits of a Product Video
The main functionality of a product video is to show your customers, and any potential customers, how your product works. But what are the benefits? Let's take a look…
1. Try Before You Buy
Online shopping trumps in-store shopping in many ways, but one downfall of shopping online is that your products could look different when they arrive. Product videos eliminate that problem. They're like the "Try Before You Buy" of the online world.
2. Increased Dwell Time
The longer someone stays on your site, the more useful it appears to search engines. Through our State of Video Marketing Survey, we found that
80%
of marketers say video has increased dwell time on their website.
3. Boosted Consumer Confidence
Showing your product in action allows you to squash any reservations your potential customers may have. In fact, 57% of consumers say that videos make them more confident in the products they buy and less likely to return orders.
4. Attract More Visitors
One of the greatest benefits of video is that consumers love it! If your website includes lots of useful product videos, then people are more likely to be attracted to your website over one that focuses solely on text descriptions of products.
5. Increased Conversion Rate
Did you know that 84% of consumers have been convinced to make a purchase after watching a brand's video? That's a HUGE number, and it proves that showing your product(s) in action helps consumers make more confident purchase decisions.
6. Improved SEO
It's not just consumers who love video, search engines do too! All of the benefits of product videos we mentioned so far, increased dwell time, more visitors etc., work together to make your website more attractive to search engines.
If only working with all suppliers was as easy as working with Wyzowl! I was really impressed with how quickly they grasped the concept and what we were trying to achieve, and the whole process was clearly explained from the start. The project passed smoothly between their scriptwriters, designers and animators and everything was completed on time and within the agreed budget.
Rebecca Kench – PropertECO
How To Use Your Product Video
Product videos can be used in various locations and to support various stages of the sales cycle. The aim is to help people understand your product before they buy and love your product after they buy.
When people arrive on your website, they're generally looking to understand what your product does, and how it works, as quickly as possible. It's therefore really important to get them to that point of understanding in as little time as possible; respecting their time while quickly, and efficiently, telling them what your product does, how it works and why it's important.
Product videos, in their various guises, are an outstanding way to do this.
Using a product video – and building it in with other content, such as text explanations, images and FAQs – can help address various different learning styles and give your visitor the essential information they really need to know. In a very short space of time, you can get your visitor excited about key features and selling points of your product – with no reading required!
This can help build customer confidence, optimising the likelihood of them buying – and, by giving them multiple ways to learn, you can also help keep them on your website for longer. This is known as 'dwell time,' and it's a key part of Google's ranking algorithm – and improving this metric is a great move in strengthening your site's SEO.
We've touched on it in the home pages section, but one of the main limitations of online retail compared to the traditional in-store experience, is that your customer can't pick up and hold a product before they buy it.
This clearly creates an amount of uncertainty, which can act as a barrier to conversions.
High quality product photography can help plug that gap to some extent, but no media type communicates the true experience of a product quite like video. It could be an animated product tour, a screen recorded demo, or simply a video of a member of your team holding and manipulating the product. Whichever type of video you use, it's a great tool to build confidence, increase conversions and set realistic expectations around your product.
One of the big buzzwords in eCommerce is 'showrooming.' This is where a customer visits a physical store to check out a product, before later buying it online once they've built up their confidence. But – if you give them the digital content to feel they know the product well enough – you can increase conversions, and grow sales, while saving your customer a trip to the showroom!
Whenever you're in front of a potential customer or investor, your success depends greatly on how well you're able to articulate the key benefits and features of your product. You know how great the product is – but communicating all those benefits isn't always easy. You might forget to mention something, nerves could get the better of you, or you could simply explain a feature in a way that's difficult to follow and understand.
Of course, there are lots of areas of your pitch that you'll want to mix up depending on your audience – but the broad strokes of how your product works, and what it does, will generally need to be consistently presented.
Video is a great way to package this important information – and convey it consistently across all your different audience, in a way that's slick, clear, professional and repeatable.
You could throw to video at any point during your pitch, by simply finishing a point and saying: "I'd now like to throw to this short video, which will give you a little bit more information about how the product works.
Product videos are an incredible way to educate your staff – an engaging tool that helps show them what your product does and doesn't do.
In a video, you can can cover how a product works, moves, looks and feels. You can explain which sort of customer it's right for – and cover some of the alternatives with different features and price points, which may be better choices for other customers.
It's almost impossible to sell a product effectively if you don't understand it; sure, you can rehearse and regurgitate a basic sales patter, but – without adequate product knowledge – chances are it'll fall apart under the lightest customer questioning!
Distilling all this essential information into a video is a memorable way to communicate it. Video is designed to address multiple learning styles, and can be revisited whenever necessary. If, for example, one of your sales team is asked a question about a product and they don't know the answer, they can easily consult the video and get the answer within a few seconds. They could even share the video with the customer.
In the words of the Eurythmics, "Everybody's looking for something." Combining a product video with the power of paid advertising can help you reach the people who are looking for your product!
Not only that – you're reaching them with a piece of content that's designed to grab their attention, while quickly, clearly and professionally introducing the specifics of your product. You can explain what your product does, how it works, and show them the difference it can make to their life. That's a powerful recipe.
Today's ad platforms give you the ability to target your ad campaigns based on a fusion of age, gender, demographics, hobbies, interests, industry, job role and more. In other words, it's incredibly quick and easy to build campaigns that are able to reach the exact people who match the characteristics of your target audience. Reaching those people with a product demo video – whether it's an animated product tour that breaks down the key features and characteristics of your product or a screen recorded video that shows them exactly how an app works – can be a highly effective tool to help aid brand awareness, customer understanding, while generating traffic back to your website and product pages.
Complete the form below and we'll send you more information and pricing. We'll be in touch within 1 business day so we won't keep you waiting long.