We Create Product Demo Videos
That Inspire People To Buy
Product videos give you the chance to show your product in action, demonstrate how it works and inspire people to buy!
We've created product videos for some amazing brands including:

Product Demo Video Examples
These are just a few of the videos we've created. We have plenty more to show you, so
get in touch
if you can't see a video in your industry!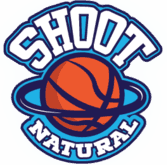 We have never been shown such professionalism and wonderfully courteous, kind and friendly customer service before! What you have going for you is what I believe every company should follow. From our very first contact with you to our very last, we have continually been blown away by your ability to communicate the process of producing an Explainer Video clearly. Then followed by your extremely quick response time- FANTASTIC!
Suzy Griffee – Shoot Natural
Want Further Info & Pricing?
Whether you're just starting to look at video marketing, looking for some help and advice or know what you want, we can help. Our team of experts are happy to chat with no obligation to buy. We can give you tips on direction, style, length, script, graphics, animation, voiceover, music and promotion. We've been there and done it more than most – so let us help you.
Benefits of a Product Demo Video
The main functionality of a product video is to show your customers, and any potential customers, how your product works. But what are the benefits? Let's take a look…
1. Try Before You Buy
Online shopping trumps in-store shopping in many ways, but one downfall of shopping online is that your products could look different when they arrive. Product videos eliminate that problem. They're like the "Try Before You Buy" of the online world.
2. Increased Dwell Time
The longer someone stays on your site, the more useful it appears to search engines. Through our State of Video Marketing Survey, we found that
80%
of marketers say video has increased dwell time on their website.
3. Boosted Consumer Confidence
Showing your product in action allows you to squash any reservations your potential customers may have. In fact, 57% of consumers say that videos make them more confident in the products they buy and less likely to return orders.
4. Attract More Visitors
One of the greatest benefits of video is that consumers love it! If your website includes lots of useful product videos, then people are more likely to be attracted to your website over one that focuses solely on text descriptions of products.
5. Increased Conversion Rate
Did you know that 84% of consumers have been convinced to make a purchase after watching a brand's video? That's a HUGE number, and it proves that showing your product(s) in action helps consumers make more confident purchase decisions.
6. Improved SEO
It's not just consumers who love video, search engines do too! All of the benefits of product videos we mentioned so far, increased dwell time, more visitors etc., work together to make your website more attractive to search engines.
Ebook: The Ultimate Guide To Creating The Perfect Explainer Video
Everything you need to know to create an amazing explainer video
We have created over 2,250 explainer videos for over 1,300 clients in the past few years. This makes us one of the market leaders in our industry. In this ebook we pass on all our knowledge of scripting, design, animation, process and promotion. We also discuss software and types of video you can create. This is a comprehensive ebook that aims to impart years of knowledge in an easy to understand piece.
Once we fully understand your business and your requirements we'll write the script for your video.
We create all the graphics from scratch to match your style requirements and brand guidelines.
Male, Female, English, American and many other languages. You have the choice of voiceover and music for your video.
We'll animate the graphics to give life to the video. It's important to make sure the video flows perfectly at this stage.
If only working with all suppliers was as easy as working with Wyzowl! I was really impressed with how quickly they grasped the concept and what we were trying to achieve, and the whole process was clearly explained from the start. The project passed smoothly between their scriptwriters, designers and animators and everything was completed on time and within the agreed budget.
Rebecca Kench – PropertECO
Complete the form below and we'll send you more information and pricing. We'll be in touch within 1 business day so we won't keep you waiting long.