We help you
achieve amazing
things with video
Whether you want to increase sales, build brand awareness or educate your audience – We create video content to help you do it!
Click play below to watch our showreel. This is a montage of some of our recent work.
We've created videos for small businesses through to well known brands including:

We created a video to show how Clever Devices are helping keep public transport riders safe during the Coronavirus pandemic and beyond. The video shows how Clever Devices technology works in practice.
We created a short video to explain the core concept of the ApptoPay mobile application. This video was then used on the ApptoPay website, social media, in online ads and more.
"If all the companies we outsourced to and partnered with were like Wyzowl I'd be very happy."
We created a video for a global marketing campaign. The aim of the video is to show the different types of day a van driver could encounter if they use technology vs if they don't.
This video was part of a 3 part series for Hilton to explain some of their core USP's. The videos were part of a larger marketing campaign with these videos being used to target people on YouTube through pre-roll ads.
We created this video to help people redeem their Britbox Gift Subscription. The aim of the video was to make redeeming their subscription easier to increase customer happiness.
Since 2011, we've created more than 3,000 videos for delighted companies all over the world, from startups to enterprise!
We have more experience than most other companies with creating animated explainer videos. We were one of the first in the market back in 2011 and since then we've created over 3,000 videos for over 1,500 companies in over 40 countries.
Pioneers Since 2011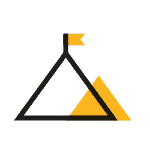 Back in 2011 Dropbox, Google and others brought explainer videos to the mainstream. At the same time, we pioneered creating explainer videos with clear fixed pricing, turnarounds & unlimited revisions.
Worldwide Service
We've worked with businesses from 40 different countries worldwide. We've been able to do this efficiently by building our own client project management system. Everyday we work with clients worldwide.
Various Styles
We love to adapt to a style one of our clients has seen. Over the years this means we've worked in various styles from 2D graphics, line drawn and sketch through to 3D and image based.
Over 3,000 Videos Completed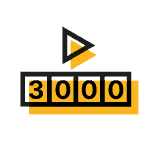 We're lucky to have completed over 3,000 videos for over 1,500 companies. This has helped us understand what works, why, how and in what way for which type of business.
Original Research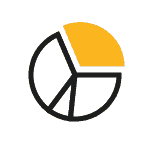 We work hard to understand the market we're helping to grow. We regularly undertake research such as our 'State of Video marketing 2018' survey to understand how the market is evolving.
We know Video
We are experts in the explainer video industry. From story writing, scripting, design & animation to promotion of your video. Let us pass some of this expertise on to you.
Since we started Wyzowl in 2011 we've had simple fixed pricing. Whether you're a startup or an enterprise, our packages include everything you need for the perfect video. Complete the process below and we'll be in touch within 1 business day.