We're super-grateful to the wonderful Margot at Wistia for writing this guest post. We talk about Wistia a lot because, simply put, we're huge fans. We use them as our video hosts and we recommend you do, too. Enjoy the post!
Your content is what connects you to the people who care about your business. It's more than a hastily put together blog post or tweet. Your content and marketing materials depict who you are, what your business is about, and how it can help others. Using video to get your message across allows you to show, not tell, your audience what they need to know.
88% of businesses say video is an important part of their marketing strategy. Great videos introduce a human element to your business, creating a relationship with your audience that goes beyond even the best copy. It allows your audience to connect your business with faces, people just like them, whom they can trust. From product videos, to social and thought leadership videos—they're a great tool for both brand awareness and lead generation. On May 11th, we're hosting a Wistia and Wyzowl webinar to go in depth about all the ways you can use video in your marketing strategy.
Video sounds like fun, but how do I know which videos to make?
You can use video in so many ways, and it doesn't have to be a huge challenge. Starting with video can be as simple as picking up your iPhone!
Social media platforms are excellent places to amplify your company's voice, get folks excited about your product, build your audience, and show off your culture. Social video can do all of that in a human, fun, and engaging way that encourages sharing. Short social videos are easily consumable and impactful, and can quickly grow your audience. There are a ton of opportunities for incorporating creative video into your social media strategy.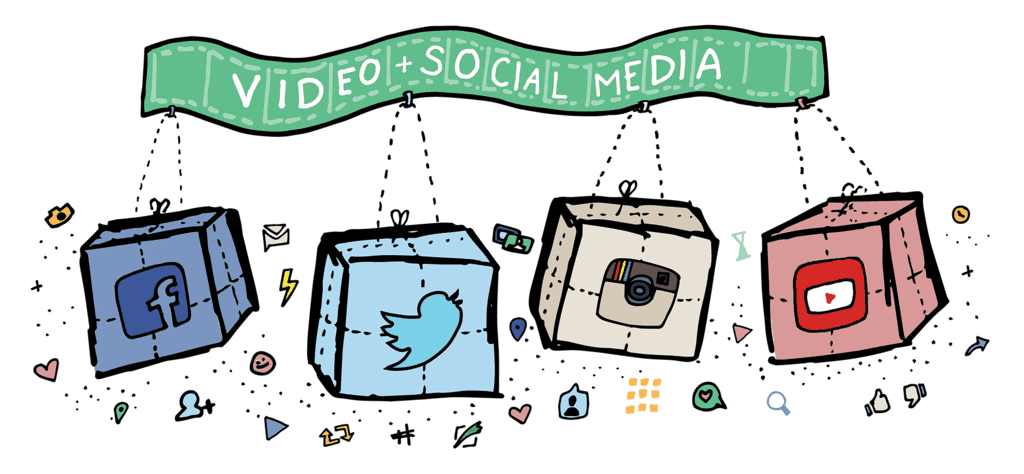 Getting your audience excited about your product can be tricky—you love what you work on, but others may need to be convinced. Product videos are a great way for folks to see what makes your product special, as well as get to know the team behind the scenes. 93% of businesses who use video believe that it has increased user understanding of their product or service. Your product video can incorporate your team members, fun animations, and screengrabs from your product. There are a ton of places you can go for product video inspiration.
Video can be a great way to teach folks about your product—but how about leading them to success? Inbound marketing focuses on creating excellent content that is valuable for your audience, creates trust, and builds brand awareness. Video content is quick and shareable, and it builds trust with your audience. We'll be talking a lot about video content in our webinar—there's a lot to cover! From video courses to quick how-tos and explainer videos, you can easily create consistent content that builds trust and generates leads.
Video for lead generation—how does it work?
Video and lead generation go together like peanut butter and jelly—especially when you have Turnstile on your side. 77% of consumers say they've been convinced to buy a product or service by watching a video. Why not add a way for them to easily sign up to your email list? Turnstile allows you to add a form anywhere in your video. You can tease your content and gate the rest of your video, or put your form at the end of the video, urging audience members to subscribe to your content.
In addition to great product videos that showcase your business in its best light, you can use video to increase the amount of folks registering for your webinars and events. These webinar invite videos grow your email list while telling your viewers what to expect and how to prepare. Here's one we made for our upcoming webinar:
Webinar videos are super easy to make, low-risk, and high reward. They introduce the audience to the folks behind the scenes, help relay your brand's trust factor, and can catapult your registration numbers—populating your email list with informed members. The best way to make sure you hit your ideal numbers is to set the right goals—we'll talk a bit more about that on May 11th.
You can use video to create gated content on your website, on social media, and on your blog. During our webinar, we'll work through specifics to get you creating valuable and relatable video content that will grow your email list, create awareness around your product, and show off your awesome culture. Hope to see you there!
All the awesome stats in this post come from Wyzowl's 2016 video marketing statistics survey.