We Create Awesome Animated Videos For Product Businesses
An animated video is the perfect way to demonstrate your product. A video will help you educate new customers and support existing customers.
See a few examples of videos we've created about physical products below:
A product business video is a 1-2 minute video that demonstrates what your product does, the problem it solves and why people need it in a fun and enjoyable way. It's also one of the most effective ways to move people through the sales funnel, from initial awareness to purchase and retention.
Unlike boring user manuals and dry product explanations, an animated explainer video entertains as it informs. That makes audiences a lot more likely to stick around to learn more. In our study, 97% of marketers agreed that video helped increase user understanding of their product or service. A product business video is amazingly versatile too. It's not like a one-off ad, a business explainer video can boost your other marketing channels. Video is great to use with everything from product launches and customer onboarding to social media and crowdfunding.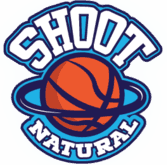 We have never been shown such professionalism and wonderfully courteous, kind and friendly customer service before! What you have going for you is what I believe every company should follow. From our very first contact with you to our very last, we have continually been blown away by your and ability to communicate clearly the process of each phase of producing an Explainer Video and then followed by your extremely quick response time- FANTASTIC!
Suzy Griffee – Shoot Natural
Benefits of a Product Video
A product video helps you show people how your product works before and after sale. Here are some of the key benefits:
1. Stand Out From The Competition
Hundreds of creative decisions go into the creation of each video, from tone of voice and storytelling direction, to a huge variety of considerations around design style. Each decision represents an opportunity to differentiate your business from your competitors. The flexibility of video really lets your unique brand story shine through!
2. Demonstrate What Your Product Can Do
Whether you opt for a product demonstration or an animated story, video can help show your product in action and illustrate the difference it makes in the world. Get your customers excited by showing the full capabilities of your product, and what it can do!
3. Increase Awareness
When you're looking to educate leads and customers about your products, video is a great way to go. It's an enduringly popular way to learn about new products and services. In fact, our research tells us that, where both video and text are available on the same page, nearly three-quarters of us would choose to watch the video.
4. Increase Interest In Your Brand
Because video is so dynamic and colourful as a content type – and so popular among consumers – it can often lead to more eyes on your product and more buzz around your business.
5. Save Money On Tech Support
Regardless of what your product is, customers are always likely to need help and support! Video is a great way to streamline this process – for two reasons. One, it gives customers the tools and information to solve their own problems, which they almost always prefer. And two, it saves on the costs usually associated with customer support.
6. Keep People On-Site For Longer
If you can increase the average amount of time your visitors spend on your site, that's a really important metric. Not only because it creates a more powerful and memorable experience for your visitors…but because dwell time is a significant search engine ranking factor.
How To Use A

Product Video
Getting people to sign up to buy your product is only half the battle. Retention can be the real battleground for business profits. It's not enough to win customers, you must get them to use your product, otherwise there's no chance of them loving it.
Until your customer has their first big win with your product, they're much more vulnerable to returning or being dissatisfied with your product. Cutting down the time between purchase and when that first success happens is critical. To help your customers get to that first crucial win faster, give them a video option. A great business explainer video can show people how to use your product, and put them on the road to successfully using it.
Video is a simple choice. People overwhelmingly prefer video when given the option, which means a higher rate of success — for them and your product. Our research shows that when consumers are given a choice between video and text on the same page, 72% preferred to learn about a product by watching video.
When people love your product they're more likely to keep buying from you. They're also more likely to do all kinds of great things to improve your business — like leaving you nice reviews and recommending your product to friends.
Launches can be scary. There's a lot riding on them, and even more to accomplish if you're launching a new product that people may not understand at first. Take some of the uncertainty out of the process with video.
You need to give people a reason to buy product. How does it solve their problem better? Why do they need it? Who does it work best for? With a beautifully animated explainer video, you'll give people a way to love your product almost immediately.
A short, snappy explainer video can make the case for you in just a minute or two and be more persuasive than words or pictures alone. In one recent survey, more than 76% of businesses who used video in 2017 said that video helped them increase sales. Try adding your video to the landing page for your new launch, and see how well it performs.
To reach a crowdfunding goal, you'll need to connect with your audience and give them a story about why they should care about your product. Video gives you the ability to emotionally appeal to your audience using sight and sound to tell your product's unique story. No other medium is as good at emotionally involving people and getting them to care.
Business videos have been shown to have a dramatic impact on the success of crowdfunding campaigns, according to research from crowdfunding platforms Indiegogo and Kickstarter. Data from Indiegogo shows that campaigns with video raised more than 4 times the funds that campaigns without video raised.
Kickstarter research shows that adding a video sharply increased a crowdfunding campaign's success rate. In comparing crowdfunded campaigns with video and without, Kickstarter discovered that campaigns with video had a 50% rate of being successfully funded. Those without video had only a 30% success rate.
Even if you're aware of how important social media is to growing your business, you may not know the importance of video on social media networks. Video usage on social media has simply been exploding in the last few years! In the short span between 2016 and 2017, views of branded videos soared 99% on YouTube, on Facebook video views were up an astounding 258%.
The why isn't hard. People love video. They tend to prefer it over other forms of content, so it makes sense that people would prefer to spend their time-consuming video on social networks. But it's not just that people like watching videos better than reading or looking at photos, they also like sharing video more.
Video content routinely outperforms other kinds of content on social media networking sites. You could get 6x as many retweets from a video as you would from a photo tweet, according to research. If you look at the number of people who will have the chance to see your content, that's a pretty amazing increase in shares.
Fill in the short form below and one of our team will be in touch within 1 business day.